CI Art program presents 'Rafael Perea de la Cabada: The Impossibility of Logic'
By Gazette Staff Writer — Monday, November 3rd, 2014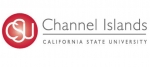 California State University Channel Islands
Camarillo, CA - The Art program at CSU Channel Islands (CI) is pleased to present "Rafael Perea de la Cabada: The Impossibility of Logic," at the John Spoor Broome Library Gallery, Thursday, Nov. 13, through Friday, Jan. 23. The internationally known Santa Barbara artist's exhibition will open with a free public reception on Thursday, Nov. 13, from 5 to 7 p.m.
Recognized for his talents in a wide range of media, Perea de la Cabada's latest exhibition highlights work from 2008 to 2014 and ranges from two-dimensional paper, collage and canvas works to three-dimensional works in aluminum and clay. Curated by CI Art program faculty member Anette Kubitza, the show is constructed around the concept of giving shape to thoughts and concretizing ideas. As Cabada noted: "Finding the right shape is a never-completed quest. Everything has an illogical component."
Perea de la Cabada was born in Mexico City and has lived in Santa Barbara since 1987. He received a degree from the National School of Painting, Sculpture and Printmaking in Mexico City and went on to earn his M.F.A. from the University of California, Santa Barbara.
His work has been exhibited at galleries and museums worldwide and is included in numerous public and private collections in the U.S., Mexico, Switzerland, France and Germany.
Perea de la Cabada teaches Advanced Painting and Drawing in the Fine Arts Department at Santa Barbara City College and has served as a Master Artist for mentorship programs, master classes, and mural projects for both the Santa Barbara Museum of Art and The Arts Fund. He recently completed a public art commission with designer Richard Irvine on the West Beach Pedestrian Improvement Project for the City of Santa Barbara.
The gallery is located on the second floor of the John Spoor Broome Library. Gallery hours are Monday through Thursday, 10 a.m. to 8 p.m.; Friday and Saturday, 10 a.m. to 5 p.m.; and Sunday, 1 to 5 p.m. For additional information, visit http://art.csuci.edu/gallery/librarygallery.html; or contact the Art Program at 805-437-2772. For more information on the artist, please visit http://rafaelperea.com.
About California State University Channel Islands
CSU Channel Islands (CI) is the only four-year, public university in Ventura County and is known for its interdisciplinary, multicultural and international perspectives, and its emphasis on experiential and service learning. CI's strong academic programs focus on business, sciences, liberal studies, teaching credentials, and innovative master's degrees. Students benefit from individual attention, up-to-date technology, and classroom instruction augmented by outstanding faculty research. CI has been designated by the U.S. Department of Education as a Hispanic-Serving Institution and is committed to serving students of all backgrounds from the region and beyond. Connect with and learn more about CI by visiting CI's Social Media.
The California State University (CSU) will reach a significant milestone of 3 million alumni during commencement in spring 2015 and has launched the world's largest yearbook. The Class of 3 Million online yearbook is an interactive platform where alumni can create a profile and connect with the millions of other alumni from the 23 CSU campuses across the state. Alumni who sign up for the yearbook will also be entered into a special contest to win one of three $10,000 scholarships for a current or future student, sponsored by Herff Jones. For more information about the yearbook and the Class of 3 Million, visit https://classof3million.calstate.edu/