CI Art program hosts 'Pixels & Plastic' student exhibition
By Gazette Staff Writer — Wednesday, November 12th, 2014
Students invite the public to join in Nov. 20 closing reception at Camarillo gallery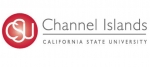 California State University Channel Islands
Camarillo, CA - The Art program at CSU Channel Islands (CI) invites the public to "Pixels & Plastic," a student exhibition featuring digital artworks in illustration, portraiture, 3D animation, and 3D printing. The show is on view at the CI Palm Gallery in Camarillo through Thursday, Nov. 20. The artists invite the public to join them for a closing reception at the gallery on Thursday, Nov. 20, from 6 to 8 p.m. to discuss and explore the exciting world of digital art.
"Pixels & Plastic" features more than 50 student artworks created using digital tools, ranging from portraits, movie posters, 3D computer animation, and 3D-printed plastic models, presented in print and on screen throughout the gallery. The works were created by students in Art 316 Digital Illustration & Painting and Art 326 Digital Media Arts: 3D Computer animation, two classes taught by artist and CI Art Program faculty member Aldo Figueroa.
"Pixels & Plastic" is a fascinating student exploration of film, video games and the existence of portraiture in the digital realm," Figueroa said. "We hope members of the campus and community will join us at the closing reception to see the students' creativity and share in their excitement for the interplay between art and digital media."
Located at 92 Palm Drive in Old Town Camarillo, the CI Palm Gallery is open and free to the public Monday through Thursday from 10 a.m. to 4 p.m. and Friday from 10 a.m. to 2 p.m. For additional information, contact the Art program at 805-437-2772 or art@csuci.edu.
About California State University Channel Islands
CSU Channel Islands (CI) is the only four-year, public university in Ventura County and is known for its interdisciplinary, multicultural and international perspectives, and its emphasis on experiential and service learning. CI's strong academic programs focus on business, sciences, liberal studies, teaching credentials, and innovative master's degrees. Students benefit from individual attention, up-to-date technology, and classroom instruction augmented by outstanding faculty research. CI has been designated by the U.S. Department of Education as a Hispanic-Serving Institution and is committed to serving students of all backgrounds from the region and beyond. Connect with and learn more about CI by visiting CI's Social Media.
The California State University (CSU) will reach a significant milestone of 3 million alumni during commencement in spring 2015 and has launched the world's largest yearbook. The Class of 3 Million online yearbook is an interactive platform where alumni can create a profile and connect with the millions of other alumni from the 23 CSU campuses across the state. Alumni who sign up for the yearbook will also be entered into a special contest to win one of three $10,000 scholarships for a current or future student, sponsored by Herff Jones. For more information about the yearbook and the Class of 3 Million, visit https://classof3million.calstate.edu/