CI Art Program to host "Michael Todd – Sculptural Works"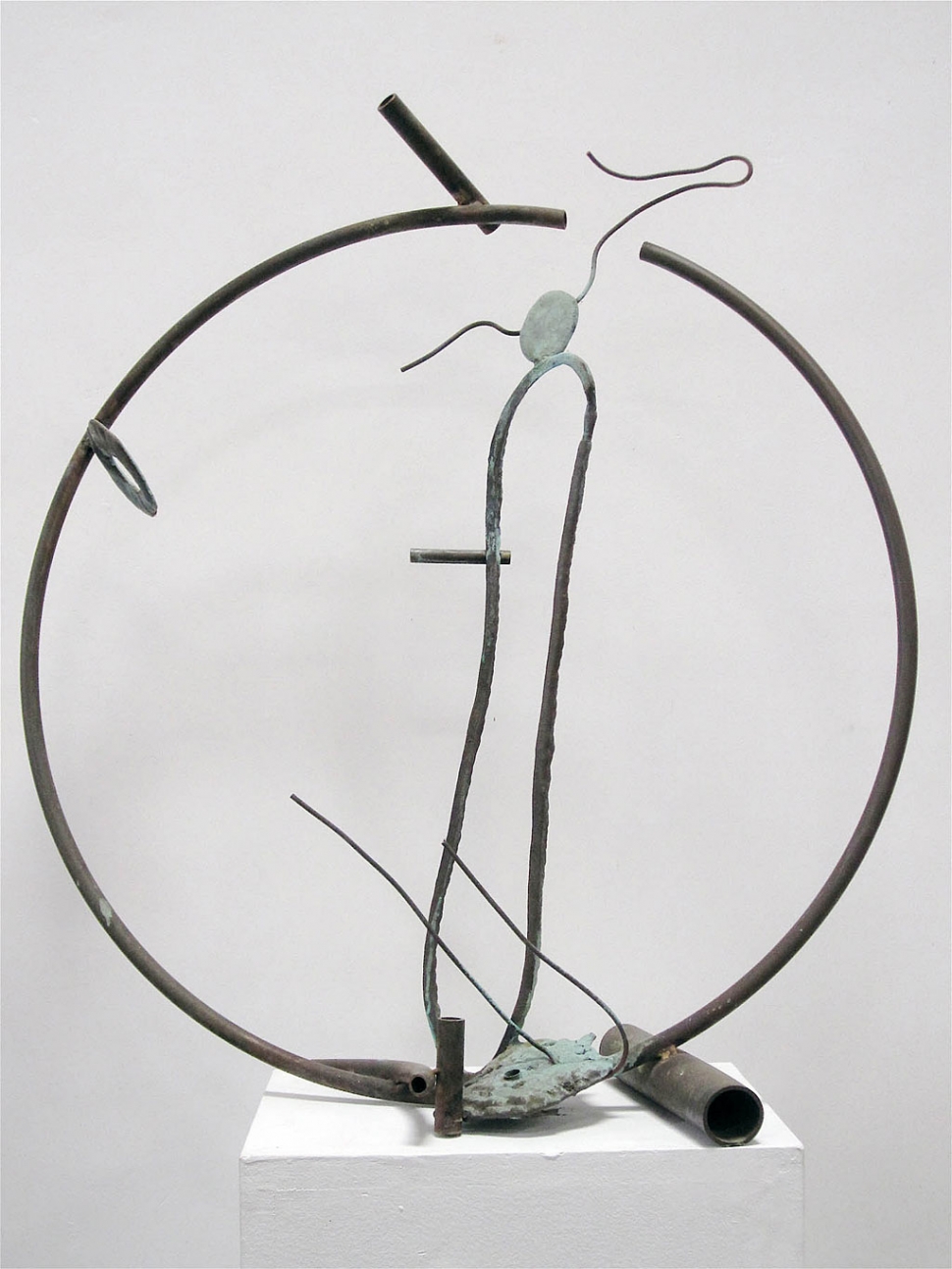 By Gazette Staff Writer — Tuesday, October 30th, 2012
Camarillo, CA - The CSU Channel Islands (CI) Art Program is pleased to announce its next exhibition, "Michael Todd – Sculptural Works," which runs Nov. 8 through Dec. 14 in the Art Gallery at Napa Hall on the CI campus. The exhibition kicks off with a free public reception on Thursday, Nov. 8, from 6 to 8 p.m.
Todd is internationally known for his metal, wood and clay sculptures that invoke Japanese Zen traditions, Chinese calligraphy, tribal African art, and abstract expressionism. His work can be found in many public collections, including the Metropolitan Museum of Art, the Whitney Museum, the Hirshhorn Museum, the San Francisco Museum of Modern Art, and the Los Angeles County Museum of Art.
A native of Nebraska, Todd earned a B.F.A. from the University of Notre Dame in 1959 and an M.A. from UCLA in 1961. He received Woodrow Wilson and Fulbright Fellowships and has held teaching positions at Bennington College, UCLA, University of California, San Diego, California Institute of the Arts, Otis College of Art and Design, and the University of California, Irvine.
Todd's early sculptures were wooden geometric constructions that were included in the Whitney Museum's Annuals of 1964, 1966, 1967 and 1970 and LACMA's landmark exhibition, "American Sculpture of the Sixties."
After moving from New York to San Diego in 1968, Todd shifted from wood to metal and began to develop his own mature artistic vocabulary. Inspired by Zen concepts and calligraphy and the freedom of expression in California of the late 60s, he used discarded shapes found in steel scrap yards to explore the cosmos and composition in space. The enso, a Zen circle motif, figures prominently in Todd's work.
Todd maintained his studio in New York City until 1976, when he moved with his wife and daughter to Los Angeles. In the 1980s, Todd shifted his focus to bronze, creating the components of his sculptures by pouring molten metal into a bed of sand. The 1990s found him immersed in drawing and painting. In 2003, he began his great love affair with clay, bringing sculpture and painting together.
The Art Gallery at Napa Hall is located on Ventura Street on the CI campus. Gallery hours are Monday through Friday, 10 a.m. to 5 p.m. For additional information, visit http://art.csuci.edu/gallery, or contact the Art Department at 805-437-8570 or art@csuci.edu.
Limited parking is available on campus with the purchase of a $6 daily permit; follow signs to the parking permit dispensers. Free parking is available at the Camarillo Metrolink Station/Lewis Road with bus service to and from the campus. Riders should board the CI Vista Bus to the campus; the cash-only fare is $1.25 each way. Buses arrive and depart from the Camarillo Metrolink Station every 30 minutes from 7 a.m. to 10 p.m. Monday through Friday. For exact times, check the schedule at www.goventura.org.
For more information on the artist, visit http://michaeltoddsculpture.com.
About California State University Channel Islands
CSU Channel Islands (CI) is celebrating 10 years of education, innovation, growth and community enrichment during the 2012/2013 academic year. We salute our faculty, staff, students, alumni, supporters, and partners who continue the CI mission of a student-centered education emphasizing international and multicultural perspectives with interdisciplinary and experiential service-oriented learning.
Together, we are solving the problems of today, preparing the leaders and innovators of tomorrow, and contributing to the vitality of higher education.
CSU Channel Islands – A Decade of Distinction