Choral Spectacular Unites Channel Islands Choir and Chamber Orchestra in Poignant Performance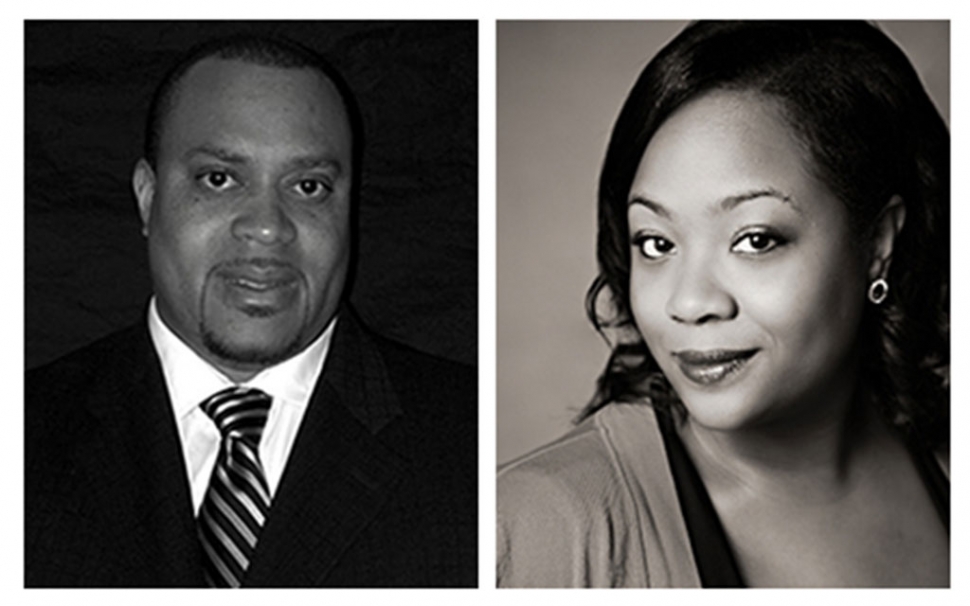 By Gazette Staff Writer — Wednesday, March 12th, 2014
Concert marks first time husband and wife – both veteran professional opera singers – have performed together in public; also honors former choir member and Boston Marathon tragedy victims
Camarillo, CA - The CSU Channel Islands Choir is pleased to announce the Choral Spectacular, a rare concert combining the talents of the Channel Islands Choir, Channel Islands Chamber Orchestra and the First United Methodist Church Chancel Choir in a moving performance of Brahms' Requiem.
The groups will perform two separate concerts. The first will be held on Saturday, March 22, from 4 to 6 p.m., at the Studio Channel Islands Art Center at 2222 Ventura Blvd. in downtown Camarillo. The second, on Sunday, March 23, at 4 p.m., will take place at the First United Methodist Church at 1338 E. Santa Clara Street in Ventura. Performances are free, but a donation supporting the Channel Island Choral Association (CICA) and its music education programs in Ventura County is requested.
Brahms' Requiem is a sweeping, emotional work, popular with singers and audiences alike. The Channel Islands Choir chose to perform Brahms' Requiem for this year's Choral Spectacular program as an anniversary tribute to the victims of last year's Boston Marathon tragedy on April 15, as well as in remembrance of a beloved former choir member, the late Rev. William Gutkneckt.
A highlight will be the dual performances of soloists Juan Dunn and Rabihah Davis Dunn – a husband and wife team from the Bay Area. Both have long-established careers as professional baroque, opera and oratorio singers; however, they have never performed together before in public.
Baritone Juan Dunn has sung for more than two decades, including over 50 performances with the Washington National Opera in Washington, D.C. Soprano Rabihah Davis Dunn has received many awards and honors during her 17-year career, including winning the Grand Prize from the Bel Canto Foundation. She will have her San Francisco debut shortly in Bizet's Pearl Fishers, but has made time in her performance schedule to appear at the Choral Spectacular.
"Brahms finished his Requiem in 1869 after the death of his mother; however, the piece was intended to be a message of hope rather than loss. He wrote it as a comfort to the living who are left behind," said Choral and Orchestral Director Dr. KuanFen Liu. "His Requiem took Germany by storm when it was first performed, and its comforting message for those dealing with loss still speaks to people of all cultures and faiths 145 years later."
Celebrating its 10th anniversary this year, the CSU Channel Islands Choir is a diverse singing group open to members of the campus and community. Led by Dr. KuanFen Liu, the choir meets weekly as a class in the University's Performing Arts Program. It offers participants exposure to a wide range of musical genres and periods, as well as the opportunity to perform publicly on campus and throughout Ventura County. To learn more, visit the choir's website at http://choir.csuci.edu or contact Dr. Liu at 805-278-0375 or downbeatplus@gmail.com.
Channel Islands Choral Association (CICA) is the choir's sponsor. CICA is a 501(c)(3) organization that serves Ventura County, bringing music education and performance to the local schools and community. For more information, visit the CICA website at www.cicachoir.org or contact Nina Ruhland at 805-914-4589 or egruhland@aol.com.
About California State University Channel Islands
CSU Channel Islands (CI) is the only four-year, public university in Ventura County and is known for its interdisciplinary, multicultural and international perspectives, and its emphasis on experiential and service learning. CI's strong academic programs focus on business, sciences, liberal studies, teaching credentials, and innovative master's degrees. Students benefit from individual attention, up-to-date technology, and classroom instruction augmented by outstanding faculty research. CI has been designated by the U.S. Department of Education as a Hispanic-Serving Institution and is committed to serving students of all backgrounds from the region and beyond. Connect with and learn more about CI by visiting CI's Social Media.