Cartoonist Sergio Aragonés Presents: "Creating A Humorous Story"

Spring Cleaning - Photographer David Baker
By Myrna Cambianica — Tuesday, August 9th, 2016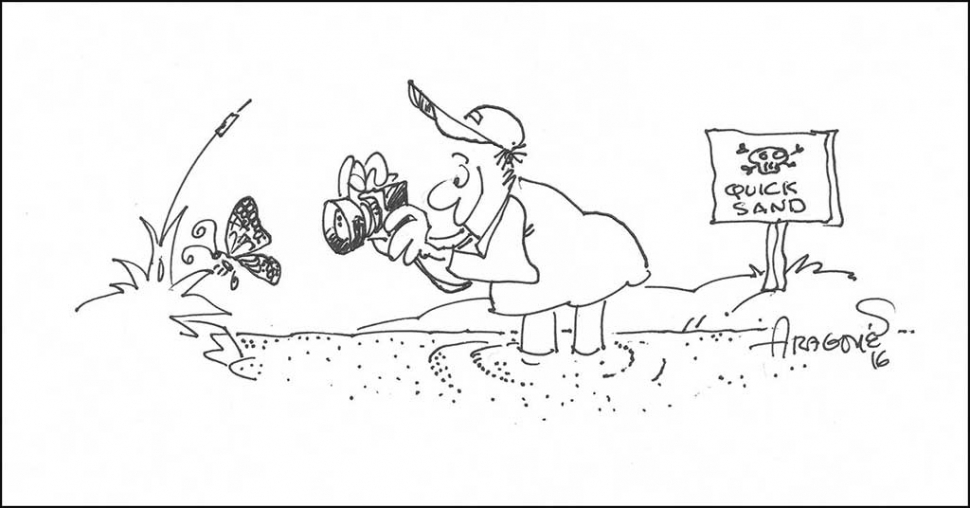 Aragonés Cartoon … Special for Ojai Photo Club Presentation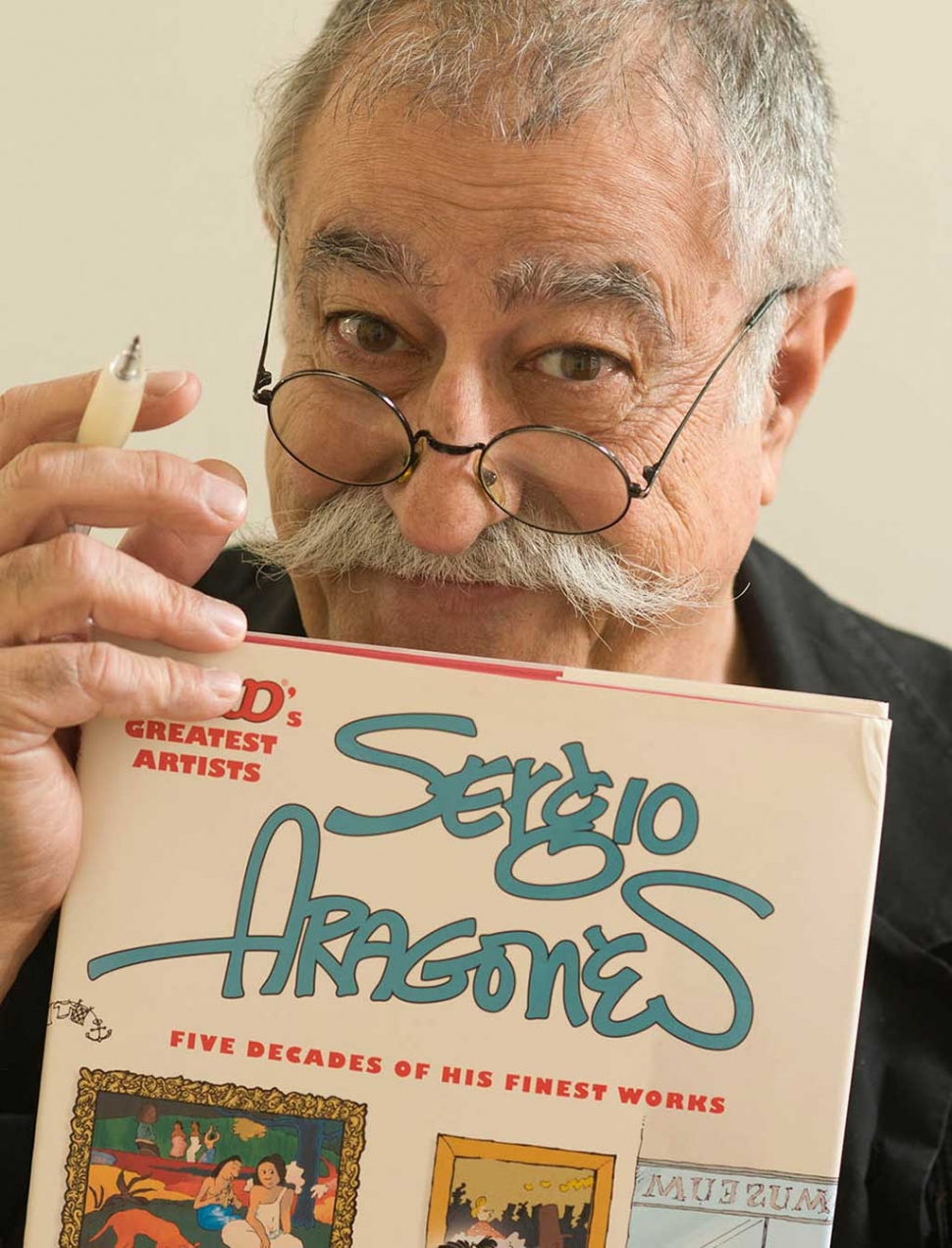 Portrait of Sergio - Myrna Cambianica Photographer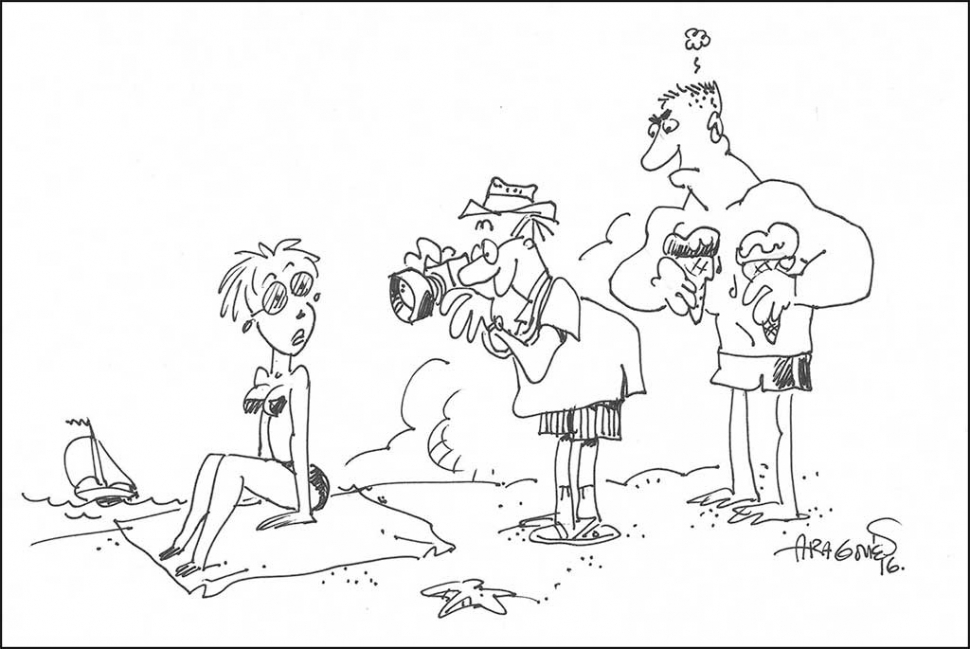 Aragonés Cartoon - Special for Ojai Photo Club Presentation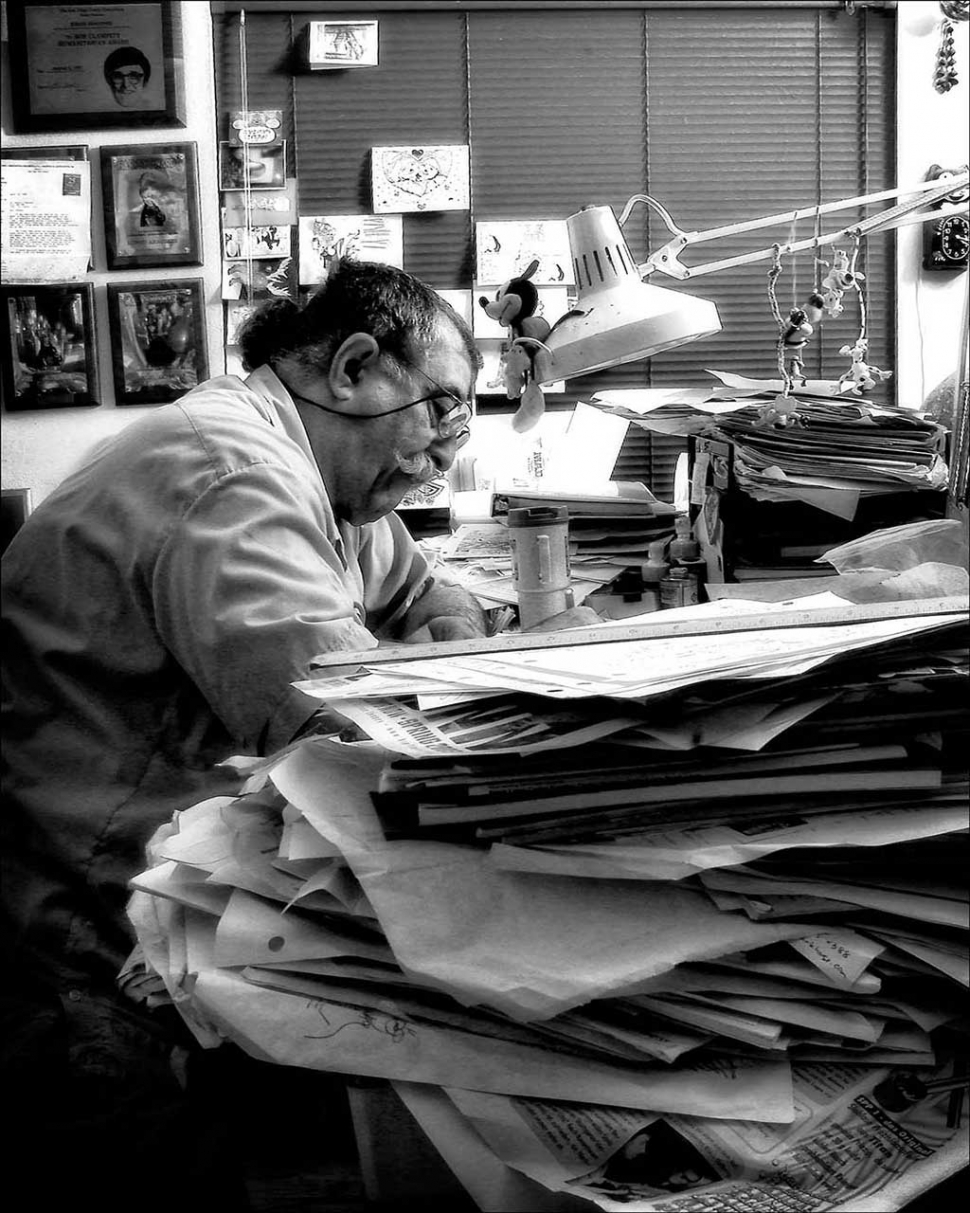 Sergio at work - David Baker Photographer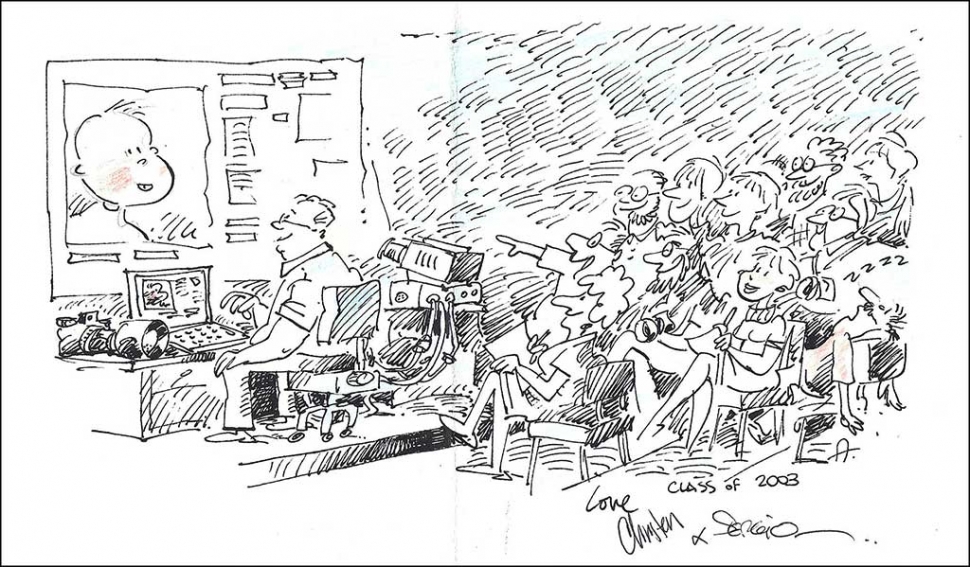 Aragonés Cartoon from Archives of David Baker … Baker at Computer and Sergio asleep at right
For the month of August the Ojai Photo Club will focus on humor. Sergio Aragonés, internationally known cartoonist for over 50 years, will speak about creating a humorous story. The event will take place on Tuesday, August 16, 2016, at 7:00 p.m., at Help of Ojai's Kent Hall, 111 Santa Ana Street, Ojai, CA.
The presentation will be as spontaneous as his cartooning - relating to the audience that evening. Expect a discussion of his life as a cartoonist, changes in cartooning in this century and his process of creating a story. Aragonés, widely regarded as "the fastest cartoonist in the world today," will demonstrate his amazing talent using an easel and his pens.
Aragonés is a highly esteemed cartoonist, having won every major award in the field, including the National Cartoonists Society's Ruben Award and the Will Eisner Hall of Fame Award. He was born in Spain, educated in Mexico and came to the United States in 1962. His first cartoon for Mad Magazine appeared in 1963, and he continues cartooning for that publication today. In the early eighties he teamed with wordsmith Mark Evanier, and they brought forth a series of comic books, including Groo the Wanderer. His artwork has appeared in hundreds of advertisements, editorial features, and in television animation. A full biography is available at his website: www.sergioaragones.com
RC Harvey in an article in the Comic Journal sums up the Aragone's message, "His comedy isn't edgy or arty or mean or "smart": it's true to life, to our lives – to all our lives. From Sergio's humor, we learn tolerance and compassion. We also learn to laugh at ourselves. And it helps us survive." Aragone's himself shares that, "One of the pleasures of being a cartoonist is that when you are making and thinking of a new joke, that joke will make somebody laugh and will make them happy."
Ojai photographer, David Baker, has known Aragonés since 1998 and is instrumental in bringing him to present. Baker tells this story about his friend, "My most memorable story about him is when he asked me to photograph his cartooning presentation at the Ojai Library to a group of small children. He set up his easel and sketch pad as the young children gathered around. As he began to talk about cartooning the children gathered closer to Sergio as if in some magical trance. The more he talked, the closer they got staring up at him and the sketches that were on the pad. It was if was the Pied Piper and they were all following him. He picked up one little girl and gave her a marker as she drew her cartoon while Sergio moved her arms and hand as if she was a puppet. It was a very magical moment to see as Sergio could take these children one a wonderful tour of cartooning."
Join us for an evening with Aragonés, and be inspired to look for humor when you photograph!
Monthly presentations are part of the Ojai Photography Club's community service and education outreach. Visitors are always welcome to attend.
The club, which is devoted to education, inspiration, and camaraderie, meets on the third Tuesday of each month, February – November. Only members may submit images for review. For additional information please visit: www.ojaiphotoclub.com/.