The Canela Band Reunites for One-Time Performance at Agriculture Museum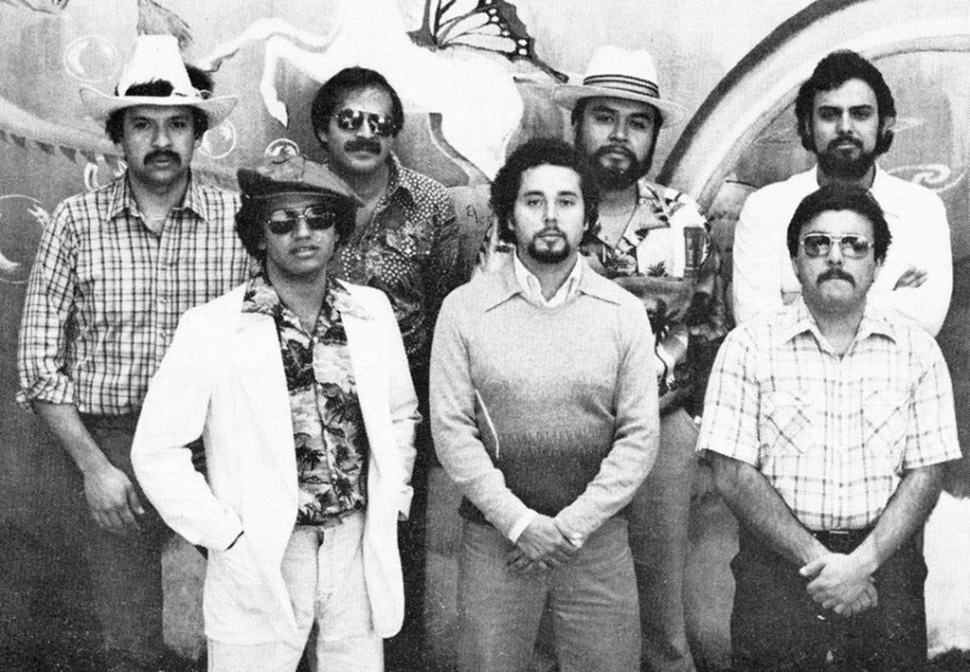 The Canela Band
By Gazette Staff Writer — Wednesday, May 28th, 2014
June 6, 2014
Established in the 1970s by Santa Paula High School friends, The Canela Band is reuniting for one performance at the Museum of Ventura County's Agriculture Museum on Friday, June 6, 2014. The band will play from 7:30 to 9:30 p.m. The public is encouraged to come to the concert after Santa Paula's Main Street Cruise Night for this very special "Music at the Ag" event.
Influenced by popular soul, funk, latin and rock music they heard on the radio, and by Mexican music their parents loved, The Canela Band members composed soulful ballads and up-tempo dance tunes, in both English and Spanish. They played at many local parties and events in the 1970s and 1980s before going their separate ways to start careers and families. On June 6, George Castaneda, Jr., on keyboards and vocals, Billy Ramirez, on guitar and lead vocals, Danny Hernandez, on bass and vocals, Robert Torres, on percussion, Raul Rico, Jr., on congas, Peter Ramirez, on guitar, and Noah Castaneda, on keyboards, will come back to Santa Paula to play their most popular hits, including "El Amor" and "Cha Cha Linda." A special performance by Xavier Montes' guitar students will take place during intermission.
"Music at the Ag" concerts take place monthly at the Agriculture Museum, usually on the first Friday of the month. Admission to the concert is $10 for adults, $2 for kids with an adult, and $5 for Museum members. Seating is first come, first seated. Food Truck service will be provided by Chef Alberto Vazquez of "Rock Chef Rolls," beginning at 7 p.m., and made-to-order dinner items may be brought into the air conditioned concert area in Limoneira Hall. Chef Vazquez learned to cook from his father at Harry's Plaza Café in Santa Barbara, started cooking professionally at age 17, honed his craft at 5 star restaurants across the country, and recently was head chef at Sherwood Country Club in Thousand Oaks and at Westlake Village Inn.
The Museum of Ventura County's Agriculture Museum is located in historic downtown Santa Paula at 926 Railroad Avenue. Hours are 10 a.m.– 4 p.m. Wednesday through Sunday. Paid events include free admission to the galleries, the first Sunday of every month is free general admission to the public, and the Second Thursday Gallery Talks are followed by an additional gallery talk at the Santa Paula Art Museum. For more information, go to www.venturamuseum.org or call (805) 525-3100.