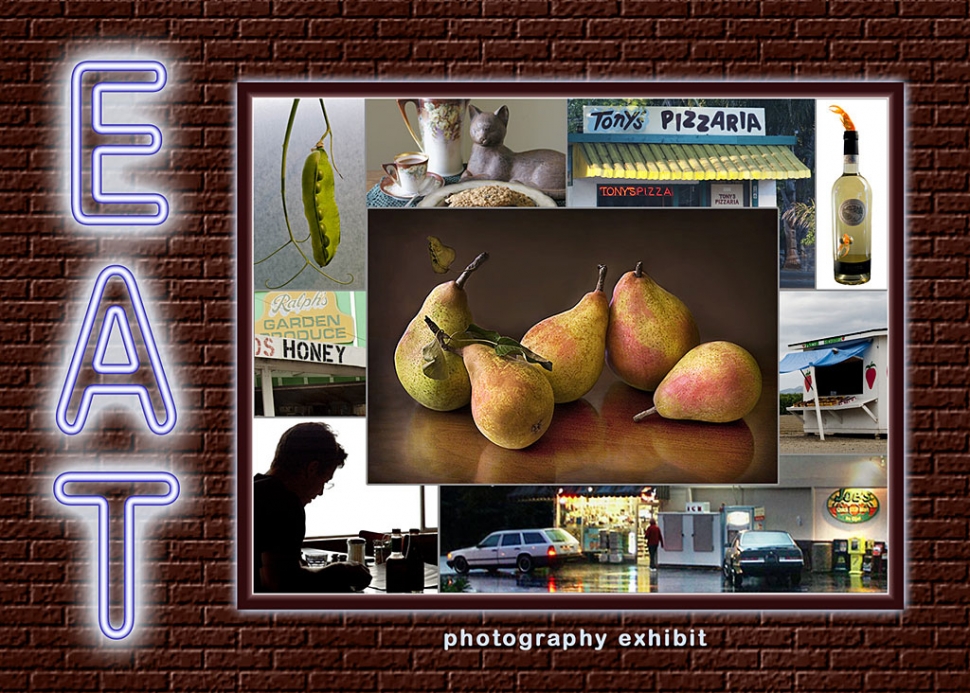 By Gazette Staff Writer — Wednesday, May 12th, 2010
Eat! A Photography Exhibit at the Ojai Center for the Arts
EAT is the theme of this year's photograph exhibition at the Ojai Center for the Arts. The seventh annual juried show celebrating food and eating encourages any photographic style including photojournalism, agrarian landscapes, food stills, photomontages, etc. The show opens June 5 and runs through July 7, 2010.
Last year more than 40 works by nearly as many photographers were displayed at the Art Center. This year we expect that more artists will compete to have one or more of their works in the show.
Photographers are invited to submit their work on June 3 or June 4. Detailed submission information can be found on the Photography Branch page of the Art Center website (http://www.bearwoodimages.com/photobranch).
Gallery hours are Tuesday through Sunday from 12 to 4 pm. Admission is free. There will be a reception Sunday, June 6 from 1 to 3:30 pm. Refreshments will be served. The Art Center is located in downtown Ojai at 113 South Montgomery Street.