Cal Lutheran students perform 'Stop Kiss'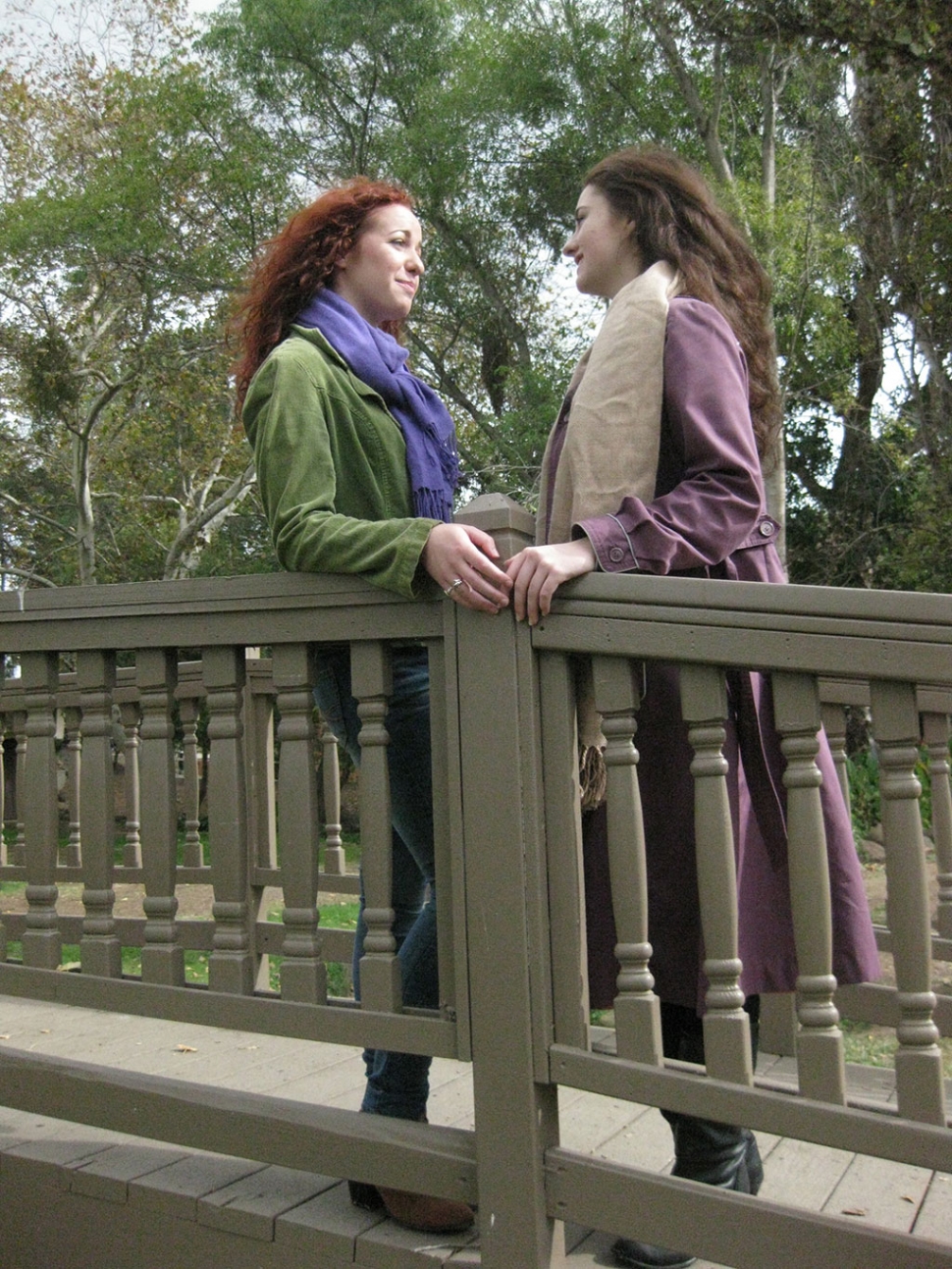 Actresses Kevlyn Holmes (left) and Cecilia Lindgren. Photo by Brian Stethem.
By Gazette Staff Writer — Monday, February 9th, 2015
In play, violent attack transforms lives of couple
THOUSAND OAKS, CA - California Lutheran University's Theatre Arts Department will present a play about the transformation of a couple's lives after a violent attack from Feb. 25 through March 1.
The Mainstage Production of "Stop Kiss" will be performed at 8 p.m. daily Wednesday, Feb. 25, through Saturday, Feb. 28, and at 2 p.m. Sunday, March 1, in the Black Box Theatre on the Thousand Oaks campus.
The play by the American playwright Diana Son was produced off-Broadway in 1998 at The Public Theater in New York City and extended three times. One of the stars was Sandra Oh of the TV show "Grey's Anatomy."
After Callie meets Sara, the two slowly fall in love. Their first kiss provokes a violent attack that puts one of the women in a coma and transforms their lives in ways they could never anticipate. Throughout "Stop Kiss," relationships are explored, formed and ended. Scenes alternate between the timeline leading up to the kiss and the aftermath.
"'Stop Kiss' isn't a play about homophobia or about gay rights, though it certainly may make you think about those topics," said director Jocelyn Hall. "This is a play about love and how two people, who just happen to be women, manage to find it with each other as well as with themselves."
Hall, an adjunct faculty member, earned a bachelor's degree in theater arts from Cal Lutheran in 2005 and went on to earn a master's degree in fine arts from California State University, Long Beach. She also studied improvisation and sketch comedy at IO West in Hollywood, where she performs monthly. Along with teaching, she continues to pursue acting in the theater and on camera. She was awarded the Best of Fringe award for her work in a production of "Three Tables" at The Hollywood Fringe Festival.
The play stars Kevlyn Holmes, a psychology major from Gazelle, and Cecilia Lindgren, a theater arts major from Thousand Oaks.
The Black Box Theatre is located in the Theatre Arts Building at 141 Memorial Parkway.
Admission is $10. For more information, call 805-493-3415.