Cal Lutheran to screen 'Crouching Tiger'
By Gazette Staff Writer — Wednesday, February 4th, 2015
Free event at Carmike part of International Film Series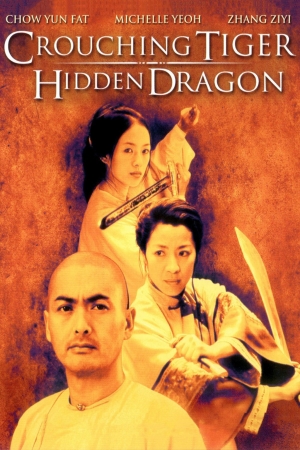 THOUSAND OAKS, CA - California Lutheran University's International Film Series will continue with a free screening of the Chinese film "Crouching Tiger, Hidden Dragon" on Wednesday, Feb. 25.
The 2000 film directed by Taiwanese filmmaker Ang Lee will be shown with subtitles at 7 p.m. at Carmike Thousand Oaks 14.
"Crouching Tiger, Hidden Dragon," which is rated PG-13, takes place in Qing Dynasty China, where miracles are credible and spirits and gods are present in the human world. Here, it is not unbelievable for Zen warriors to float through the air, skim the water and battle in trees and on rooftops. Pain, revenge and duty bind people in this world, but in the after life, love and faith linger on.
The lavish and exciting fantasy became the highest grossing foreign-language film ever released in the United States and was a rare example of a subtitled film that achieved widespread stateside success. Its many awards include four Oscars including Best Foreign Language Film, Best Director at the Golden Globes, and four British Academy Awards including Best Director.
Lee was one of the first Chinese-born directors to find critical and commercial success on both sides of the Pacific. He made his directorial debut in 1992 with the dramatic comedy "Pushing Hands," the first in a trilogy dealing with conflicts between older and younger generations. He directed his first Hollywood film, "Sense and Sensibility," in 1995. This was followed by "The Ice Storm" in 1997, "Ride With the Devil" in 1999, "Hulk" in 2003, "Brokeback Mountain" in 2005 and "Taking Woodstock" in 2009. He earned the 2013 Academy Award for Best Director for his latest film, "Life of Pi."
Doors will open at 6:30 p.m. Carmike Thousand Oaks 14 is located at 166 W. Hillcrest Drive.
The festival, sponsored by the university's Department of Languages and Cultures with support from Pearson Library, will continue with the German film "The Lives of Others" on March 12 and the French film "Mood Indigo" on April 15.
For more information, contact Debby Chang at 818-865-9772 or ddchang@callutheran.edu.