Cal Lutheran presents holiday concerts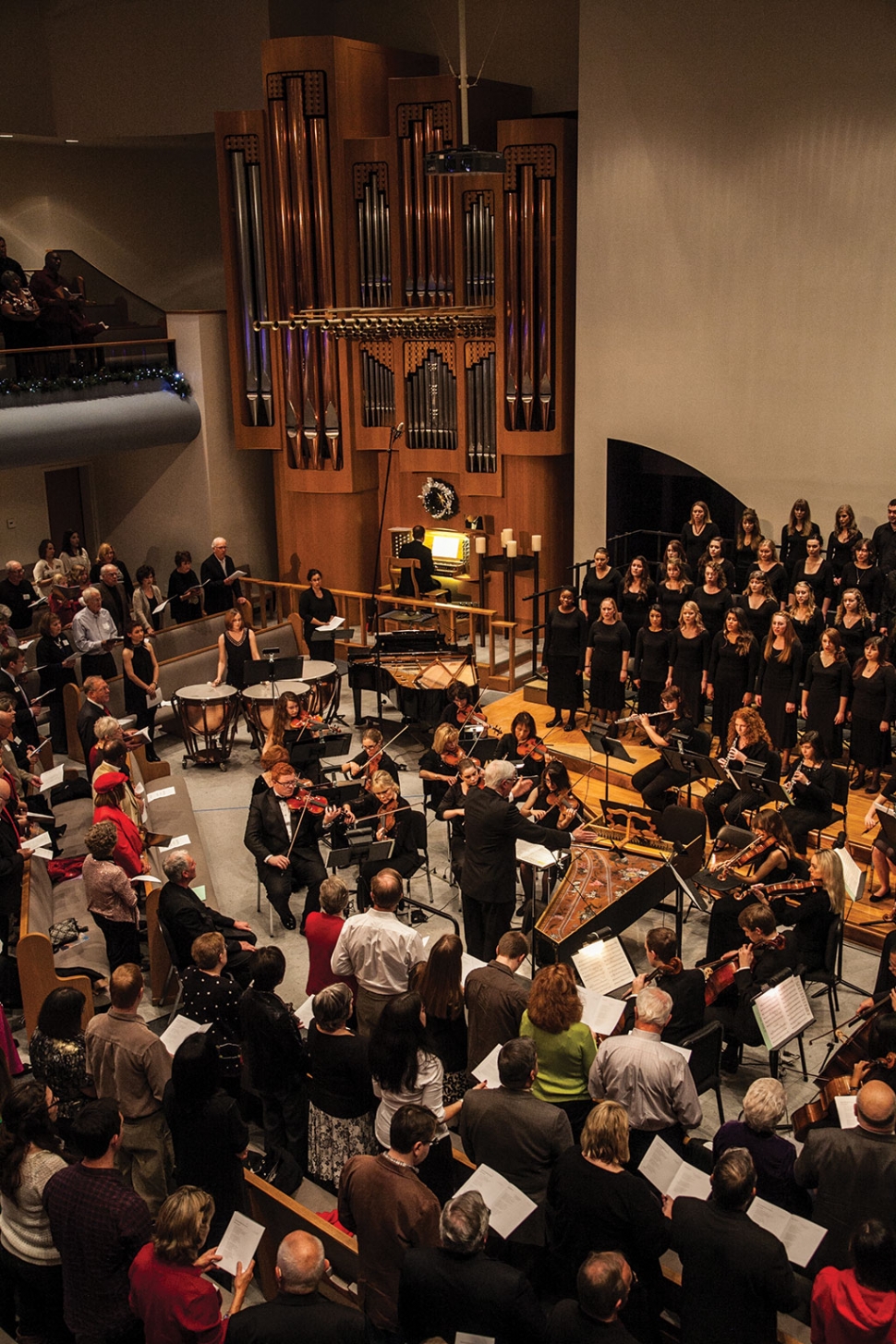 Photo credit: Brian Stethem
By Gazette Staff Writer — Tuesday, November 18th, 2014
Narrated performances of Christmas music are free
THOUSAND OAKS, CA - California Lutheran University will present its annual holiday gift to the community with the free Christmas Festival Concerts slated Dec. 5 through 7.
The choral ensembles and University Symphony will perform "O Great Mystery" at 8 p.m. Friday, Dec. 5, and at 4 p.m. Saturday, Dec. 6, and Sunday, Dec. 7, in Samuelson Chapel.
The university's longest-running annual event will feature a narrated performance of Christmas music. The program will include traditional carols that the audience will be invited to sing and performances of holiday favorites by the Kingsmen and Regals quartets.
The concert will open with a two-piece organ prelude by University Organist Kyle Johnson and W.A. Mozart's Concerto for Piano and Orchestra, No. 12 in A Major, K. 414 performed by the University Symphony String Ensemble with Eric Kinsley on piano. The ensemble will also perform the "Fantasia on 'Greensleeves'" by Ralph Vaughan Williams.
The choirs will sing "O Magnum Mysterium" ("O Great Mystery") by Morten Lauridsen and "The Angels And The Shepherds" arranged by Stephen Paulus, who died this year. They will also perform "Blessed Is The Lord," "Angels From The Realms Of Glory" and "The First Noel" by the young composer Dan Forrest.
The concert will conclude with the choirs and string ensemble performing "Dona Nobis Pacem" from Mass in B Minor by J.S. Bach.
Music professors Daniel Geeting and Wyant Morton will conduct.
Donations will be accepted.
The chapel is located at 165 Chapel Lane near Campus Drive. Additional parking is available in the lots at the corner of Olsen Road and Mountclef Boulevard. This is always a popular concert so arrive early for the best seating and parking. Doors open one hour before the concerts.
For more information, call the Music Department at 805-493-3306 or visit http://www.callutheran.edu.