Cal Lutheran to present 'Saxomania!'
By Gazette Staff Writer — Wednesday, February 18th, 2015
Concert will include classical, jazz and cartoon music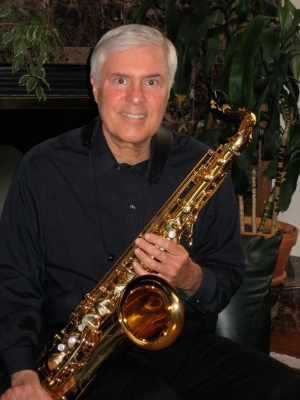 Dan Geeting
THOUSAND OAKS, CA - The California Lutheran University Saxophone Quartet will present a program of classical and jazz selections at 7:30 p.m. Friday, March 6, in Samuelson Chapel.
"Saxomania!" will feature music ranging from classical to jazz to a cartoon surprise. The program will include "Diffusion for Saxophone Quartet" by Gordon Goodwin, "A Study in Contrasts" by jazz legend Sammy Nestico, Lennie Niehaus' arrangement of "It Don't Mean a Thing" by Duke Ellington and Irving Mills, "Saxophone Quartet No. 2" by Gordon Jacob and songs by American composer Arthur Frackenpohl, Argentine tango composer Astor Piazzolla and French composer Georges Bizet.
The quartet includes veteran faculty member Dan Geeting and community members Richard Bunter, Patrick Ingram and Don Nardone. Geeting joined the Cal Lutheran faculty in 1984. He conducts the University Symphony and teaches music history and music appreciation in addition to woodwinds.
The student Honors Saxophone Quartet will join in for a truly "Saxomaniac" finale. Student musicians are Brian Hix from Sisters, Oregon, Andrew Pineda from Ventura, Keanu Quick from Santa Clarita and Jenessa Well from Welches, Oregon.
Donations will be accepted.
Samuelson Chapel is located at 165 Chapel Lane on the Thousand Oaks campus. Additional parking is available at the corner of Olsen Road and Mountclef Boulevard.
For more information, call the Music Department at 805-493-3306 or visit CalLutheran.edu.