Cal Lutheran brings back Books and Brew
By Gazette Staff Writer — Monday, September 15th, 2014
Community discussion of new memoir slated Oct. 1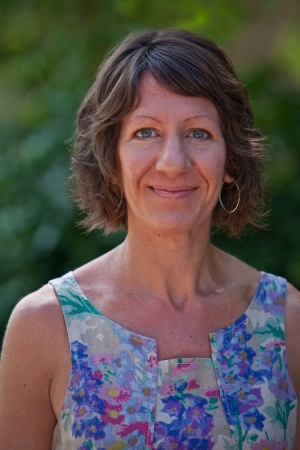 Moderator Jacqueline Lyons
THOUSAND OAKS, CA - California Lutheran University is reviving its Books and Brew series with a community discussion of a new memoir.
"The Great Floodgates of the Wonderworld," a memoir by Justin Hocking, will be the focus of the first book club meeting at 7 p.m. Wednesday, Oct. 1, in Ullman Commons 100. Community members and alumni are invited to join Cal Lutheran students, faculty and staff in discussing the book. Jacqueline Lyons, an assistant professor of English, will moderate. Coffee and cookies will be served.
Hocking's book, which was released in February, relates his experiences as an unemployed transplant to New York City. After he spots a man hauling a surfboard to the subway, the avid skateboarder becomes a member of a surfing community at Far Rockaway in Queens. His obsession with surfing, as well as "Moby-Dick," grows and helps him as he faces dark times.
In its new format, the free Books and Brew series will also include talks by guest writers. The next event will feature poet Heather Winterer on Nov. 12. Future book club gatherings will focus on "The Way They Say Yes Here" on Dec. 3 and "Claire of the Sea Light" on March 4.
The English Department and the Office of Alumni & Parent Relations are sponsoring the Oct. 1 event.
Ullman Commons is located at 101 Memorial Parkway on the Thousand Oaks campus.
To RSVP or for more information, contact Stephanie Hessemer at hessemer@callutheran.edu or 805-493-3161.