British painting exhibit highlights animals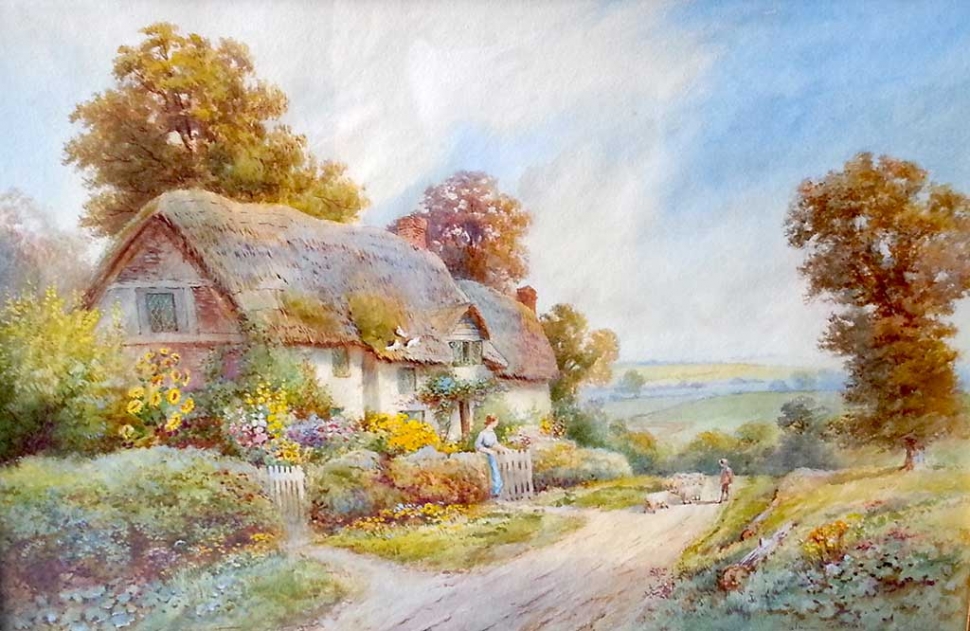 "Alham, Somerset" by Thomas Noel Smith.
By Gazette Staff Writer — Monday, October 24th, 2016
Display of 19th-century works to open at Cal Lutheran
A collection of British landscape paintings highlighting people's dependence on animals will be on display from Thursday, Nov. 10, through Thursday, Jan. 19, at California Lutheran University.
"In the Company of Animals: 19th-century British Country Life" will be on exhibit in the William Rolland Gallery of Fine Art on the Thousand Oaks campus.
The exhibit will feature British landscapes from the mid- and late 19th century from the William Rolland Collection. Scenes highlight people's dependence on animals for labor, comfort, food and friendship.
Works in watercolor and oil by artists including Robert Cleminson (1844-1903), Albert Milton Drinkwater (1862–1917), Nathaniel Neal Solly (1811-1895) and Thomas Noel Smith (1840-1900) will be included.
Admission is free.
The gallery is inside William Rolland Stadium, which is located on the north side of Olsen Road between Campus Drive and Mountclef Boulevard. It is open from 10 a.m. to 4 p.m. Tuesday through Friday and 11 a.m. to 3 p.m. Saturday.
For more information, contact curator Rachel T. Schmid at 805-493-3697 or
rollandgallery@callutheran.edu or visit CalLutheran.edu/rolland.