ArtWalk's Featured Artist Dan Holmes To Sign Posters at Museum of Ventura County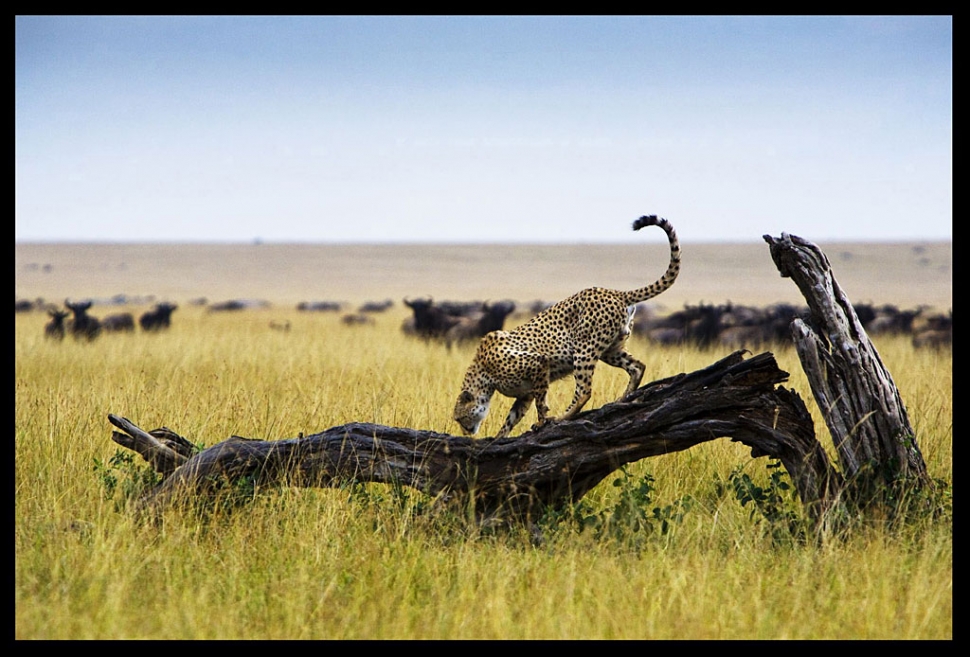 Before the Hunt
By Gazette Staff Writer — Wednesday, April 8th, 2009
April 25th
Meet ArtWalk's Featured Artist Dan Holmes at Museum of Ventura County during Ventura's Spring ArtWalk weekend, April 25 and 26. Holmes will be signing the official ArtWalk posters featuring his work on Saturday, April 25, from 5:00 – 7:00 p.m. He will show and sell his photography from 1:00 - 7:00 p.m. that day, and on Sunday, April 26, from 12:00 - 5:00 p.m.
Holmes' photographs can also be seen in the museum's current exhibition Discovery: The Photography of Dan Holmes, which will continue through May 31. It includes both color and black & white photography, including scenes from Africa and the American west. He describes his images as reflections of those "moments in time when light, form, and color fit."
Holmes has climbed, trekked, and photographed throughout the world, and his work is in private collections in California, Mexico, Chile, and South Africa. Recently named Nature Photographer of the Year by the California Professional Photographers, Holmes has also been honored as New Artist and Nature Photographer of the Year by the Channel Island Professional Photographers Association. He has been a nominee in the nature category of the 4th Annual Black and White Spider Awards, which recognize international excellence in black and white photography.
The Museum of Ventura County is located at 89 South California Street, near the corner of California and Santa Clara Streets in downtown Ventura, California. For information, please call (805) 653-0323 or go to http://www.venturamuseum.org.