Artist Invites Public To Go With The Grain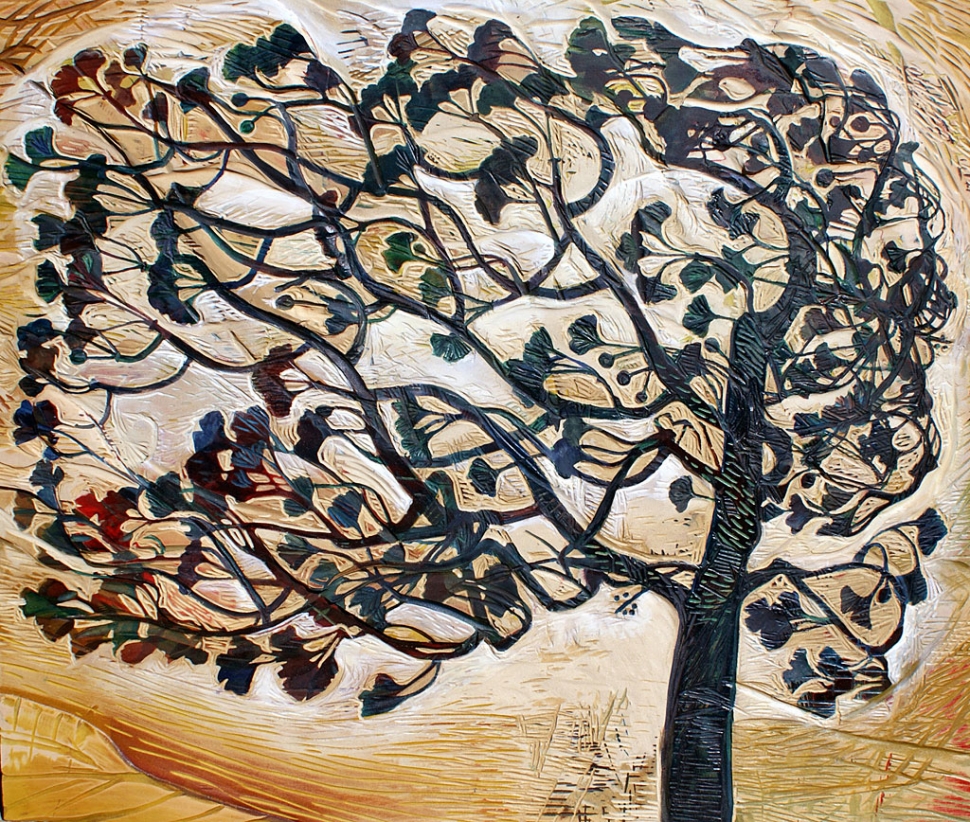 Longevity by Catherine Day Barr
By Gazette Staff Writer — Wednesday, January 21st, 2009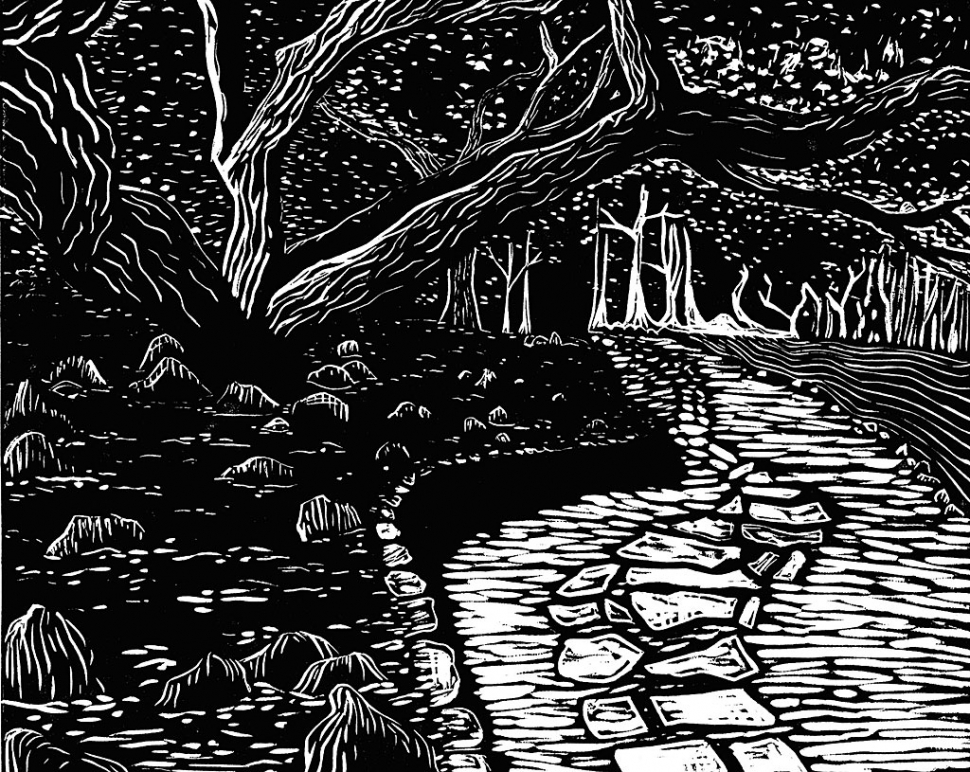 Relief Cut Print by Laura Powers
Hear Catherine Day Barroca discuss her new direction in bas-relief painting on wood, and prints on paper, at a free public reception, 2:00 p.m., Saturday, February 7, at the Museum of Ventura County, 89 S. California Street in Ventura. At 2:30 and 3:30 p.m., Day Barroca will discuss her work in the museum's current exhibition, With the Grain: Catherine Day Barroca. Museum visitors will also be able to touch copper plates and woodblocks, and see prints she made from them.
The reception also marks the opening of The Student Prints, a related exhibit of work by students taught by Day Barocca. It includes a decade of exceptional work from the Ventura College Print Shop, where Day Barroca was herself once a student. Both exhibitions are open through March 22.
Day Barroca, born in Panama, raised in Oxnard and Germany, is now a Ventura resident. Her work is often inspired by her multicultural heritage and travels, and reflects her interest in family, nature, and the historic Ventura Avenue community of Ventura. In 2001 she completed "Portrait of a Neighborhood," a 100-foot-long mural in the interior of the Casa de Anza Library on Ventura Avenue.
The Museum of Ventura County is at 89 South California Street, in downtown Ventura. The museum is open Friday from 11 a.m. to 8 p.m., Tuesday through Thursday, Saturday and Sunday from 11 a.m. to 6 p.m. Free admission, except for some events. For information, please call (805) 653-0323 or go to http://www.venturamuseum.org.