Art Show by Kristina Grey and Nancy Whitman
By Gazette Staff Writer — Wednesday, February 4th, 2009
"Upper Ojai" by Kristina Grey.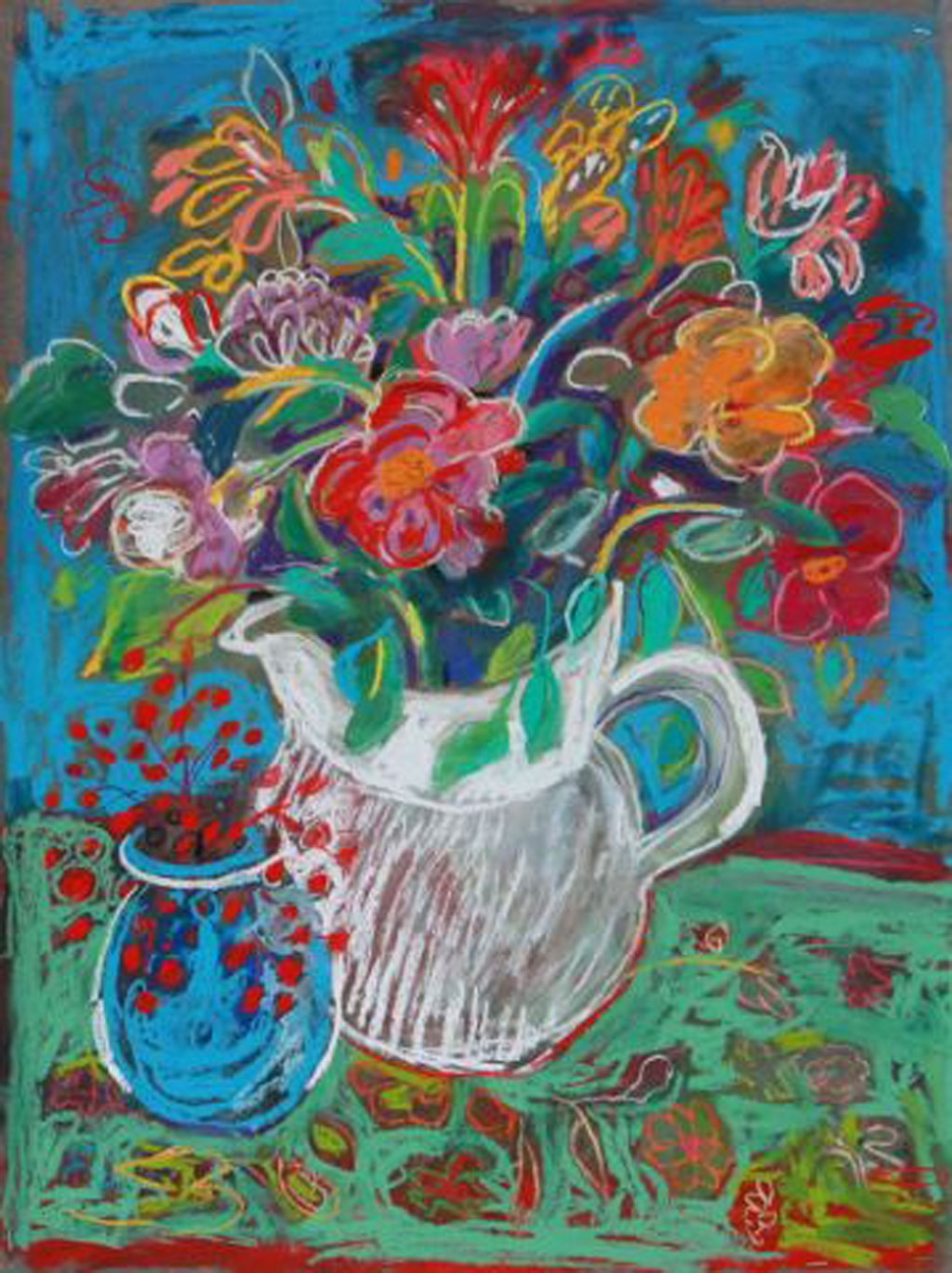 "Still Life with White Vase" by Nancy Whitman.
Kristina Grey and Nancy Whitman will display their art in a show at Fox Fine Jewelry from March 17 through May 12, 2009. Artists' Reception will be Saturday, March 21st, 6 – 9 pm.
Kristina Grey, a Disney veteran who worked on Sleeping Beauty, has devoted her life to art as a vehicle for healing. She has used art therapeutically with male inmates, abused adults in a psychiatric unit, and in private practice. She has been painting, drawing and sculpting all of her life, with dozens of awards and shows to her credit. Her art, intuitive and inspired, is loose and colorful, a blending of post impressionist and abstract expressionists.
Nancy Whitman topped off her graduate art degree by studying in Paris, France. She fell in love with color and exuberant broad strokes as she was influenced by Matisse, Jawlensky and the Fauves. Her larger, free-flowing colorful pastels reflect the sheer beauty of nature that surrounds her as she paints in her studio in Upper Ojai.
For information on the show, contact Debbie Fox at (805) 652-1800.
Fox Fine Jewelry is located at 210 East Main Street, in Historic Downtown Ventura, Across the street from the Mission. (805) 652-1800. Hours are Monday – Thursday, 10:30 – 6p.m., Fridays and Saturdays 10:30 – 10 p.m.