The Art of George Lockwood at Santa Paula Art Museum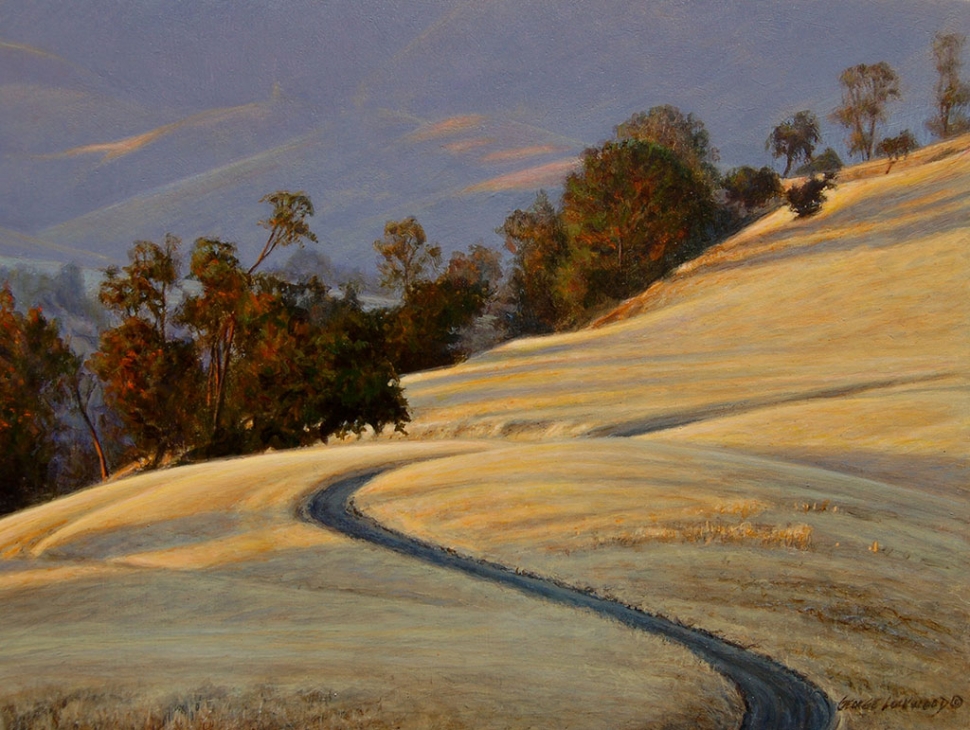 "Figueroa Shadows" by George Lockwood, acrylic on board, 9" x 12", Collection of the artist.
By Gazette Staff Writer — Tuesday, June 30th, 2015
July 11 through October 11, 2015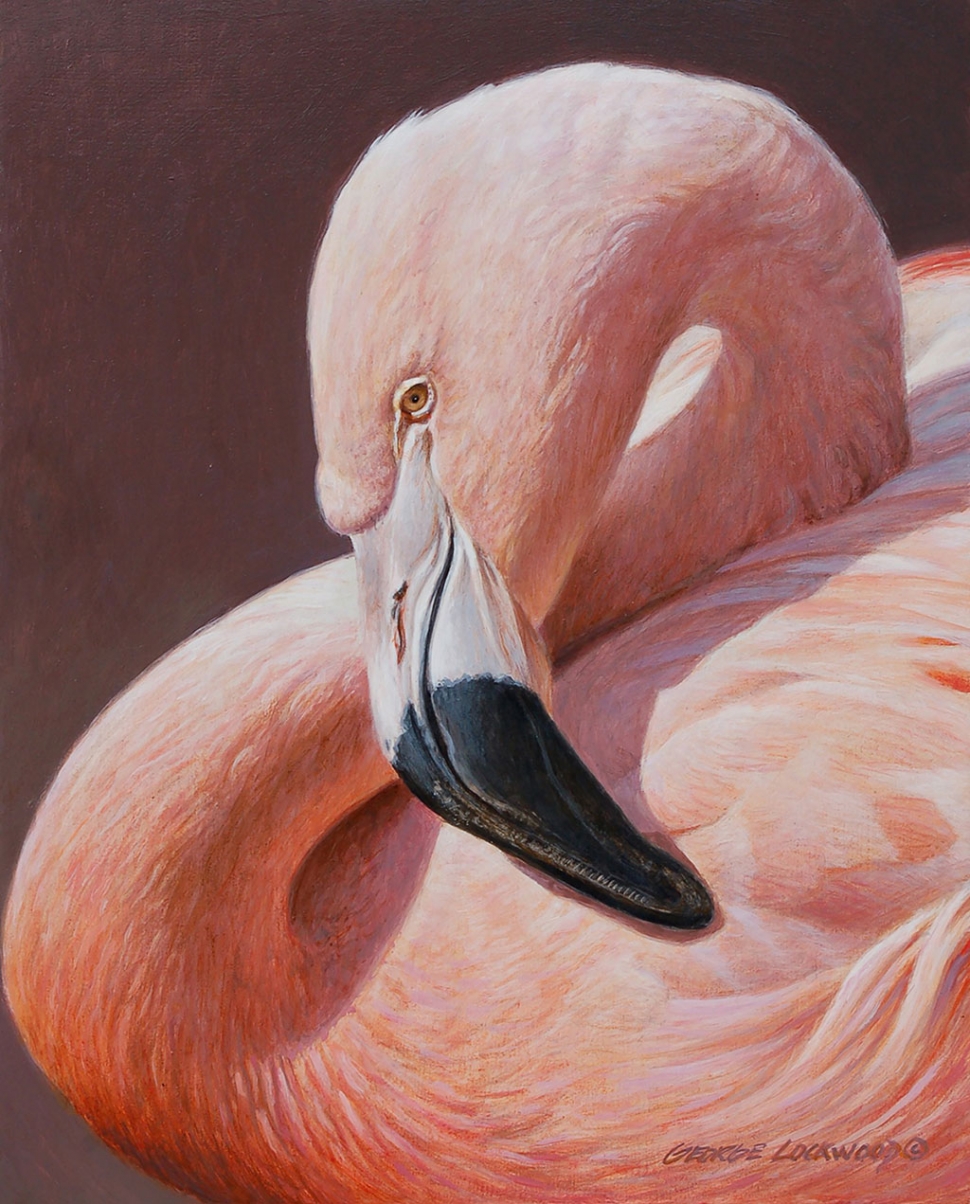 "Soft Light – Flamingo" by George Lockwood, acrylic on board, 10" x 8", Collection of the artist.
SANTA PAULA, CA – Opening July 11, the Santa Paula Art Museum will present "The Art of George Lockwood," an exhibition of original paintings by award-winning Santa Paula native George Lockwood. The exhibition will open with a reception on Saturday, July 11, 2015 from 4:00 to 6:00 p.m. Admission to the reception is $10.00 for museum members and $15.00 for the general public.
Lockwood was born and raised in Santa Paula, California. After graduating from California Polytechnic State University, San Luis Obispo with an Agricultural Management Degree, George spent 19 years guiding in Alaska. Living in the Alaskan bush and watching animals for months at a time played an important part in his art and ultimately led to a new career. He has won numerous awards and gained national recognition for his work depicting wildlife and landscape including 20 State Duck and Game Bird Stamps and Nation's Best Duck Stamp Design twice.
George now paints for shows, galleries, competitions and by commission. His paintings are a record of experiences and they can be found in private and corporate collections throughout the United States and around the world. The solo show will include Lockwood's well-known depictions of wildlife and landscape, as well as local scenes and a variety of subject matter from many parts of the country. The exhibition runs through October 11, 2015.
The Santa Paula Art Museum is located at 117 North Tenth Street in downtown Santa Paula. The Museum's regular hours are Wednesday through Saturday from 10:00 a.m. to 4:00 p.m., and Sundays from 12:00 to 4:00 p.m. Regular admission is $4.00 for adults, $3.00 for seniors and is free for museum members and students. For more information, please contact the Museum at (805) 525-5554 or info@santapaulaartmuseum.org.