Art exhibit explores history and myth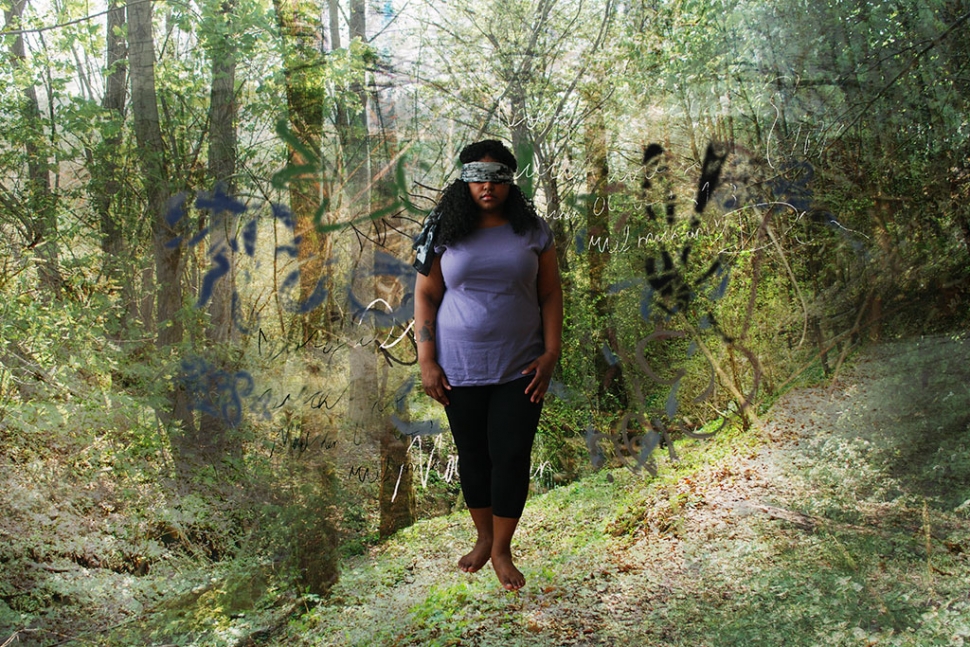 "No One Else" is a digital photo collage archival pigment print by Glynnis Reed.
By Anonymous — Tuesday, July 28th, 2015
Group show includes video, performance, sculpture
THOUSAND OAKS, CA - Art that combines elements of history, biography and myth will be on exhibit at the William Rolland Gallery of Fine Art at California Lutheran University from Aug. 13 through Oct. 16.
The opening reception for "Biomythography: Secret Poetry and Hidden Angers" will be held from 6 to 8 p.m. Saturday, Aug. 29. Artist Thinh Nguyen of Los Angeles will perform "White Out History," which questions our way of documenting and disseminating history and culture.
The exhibit's other featured artists are Zenia Baltagi, Crystal Z. Campbell, Chris Christion, Kenyatta A.C. Hinkle, Abdul Mazid, Dan Taulapapa McMullin, Juliana Paciulli, Glynnis Reed, Rachelle Rojany, Yoshie Sakai, Monica Sandoval and Jessica Wimbley.
Biomythography as a literary term is a style of composition that weaves myth, history and biography in epic narrative. It was coined by poet Audre Lorde to describe "Zami: A New Spelling of My Name," her narrative of self-discovery and growing up black and lesbian during the 1950s.
Guest-curated by Wimbley/Christion Curatorial, the exhibit investigates biomythography as an interdisciplinary visual arts practice. As both artists and curators, Wimbley and Christion believe that effective visual arts and critical historical practices must be inclusive of differing cultural, social, political and anthropological perspectives.
The display will include video, performance, installation, sculpture, photography and two-dimensional mixed media works in which artists juxtapose historical facts, life experiences, pop culture, ritual, mythology, anthropological conjectures and notions of identity. "Biomythography: Secret Poetry and Hidden Angers" was first featured in 2014 at Claremont Graduate University.
Other events scheduled in conjunction with the Cal Lutheran exhibit include a walk-through with Christion and Wimbley at 1 p.m. Sept. 5, a multidisciplinary panel discussion at 6 p.m. Oct. 1 in the Lundring Events Center, a reading and discussion by poet and nonfiction writer Jacqueline Lyons at 4 p.m. Oct. 7 in the gallery, and the premiere of McMullin's appropriation art piece "100 Tikis" at 7 p.m. Oct. 14 in the Preus-Brandt Forum.
The gallery is located in William Rolland Stadium at 160 Overton Court on the Thousand Oaks campus. It is open from 10 a.m. to 4 p.m. Tuesday through Friday and 11 a.m. to 3 p.m. Saturday. Admission to the gallery and all events is free. For more information, call 805-493-3697, email rollandgallery@callutheran.edu or visit CalLutheran.edu/rolland.