Areté concert part of L.A. Phil series
By Gazette Staff Writer — Tuesday, March 25th, 2014
'American Minimalists' slated for April 13 at CLU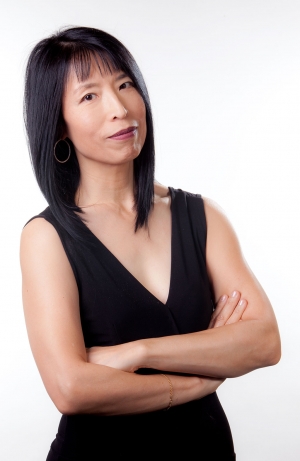 Gloria Cheng
THOUSAND OAKS, CA - Areté Vocal Ensemble will conclude its fifth season at California Lutheran University with a concert that is part of the Los Angeles Philharmonic's Minimalist Jukebox Festival.
The innovative professional ensemble of vocal artistswill present "American Minimalists" at 2 p.m. Sunday, April 13, in Samuelson Chapel. Joined by Grammy Award-winning pianist Gloria Cheng, Areté will perform music by American Minimalist composers Philip Glass, Steve Reich and John Adams. The program will also include pieces by György Ligeti, Ingram Marshall, David Lang and others.
Curated by Adams, the Minimalist Jukebox Festival is a multi-disciplinary collaboration with many of the Southland's leading music organizations. Performances run from April 5 through 19 at the Walt Disney Concert Hall with partner presentations featuring Areté, the Long Beach Opera, the Los Angeles Master Chorale and others from March 16 through May 3 at various venues.
Music director and conductor Wyant Morton created Areté, which is based at CLU, with the goal of performing the widest possible vocal and choral repertoire, including works from essentially all periods of music. Special attention is given to contemporary, experimental, improvisatory, "cross-over" and ethnic music.
The ensemble, which takes its name from the Greek word meaning striving for excellence, focuses on performing the new, the unknown and the unconventional with energy, passion, expertise and virtuosity. Through the combined power of words and music, an uncompromising attention to musical detail and a passion for live performance, Areté offers audiences a joyful, moving, educational and soul-nurturing experience.
Morton is director of choral and vocal activities and a professor of music at CLU. He also maintains an active schedule as a guest conductor, clinician and adjudicator appearing throughout the United States and Canada.
The chapel is located at 165 Chapel Lane south of Olsen Road near the corner of Campus Drive in Thousand Oaks. Additional parking is available at the corner of Olsen Road and Mountclef Boulevard.
Tickets purchased online in advance are $15. Tickets purchased at the door are $20. Student tickets are $10 with ID. Admission is free for children younger than 12. For more information or to purchase tickets, visit http://www.aretevocalensemble.org.