Alumni to sing at Cal Lutheran concert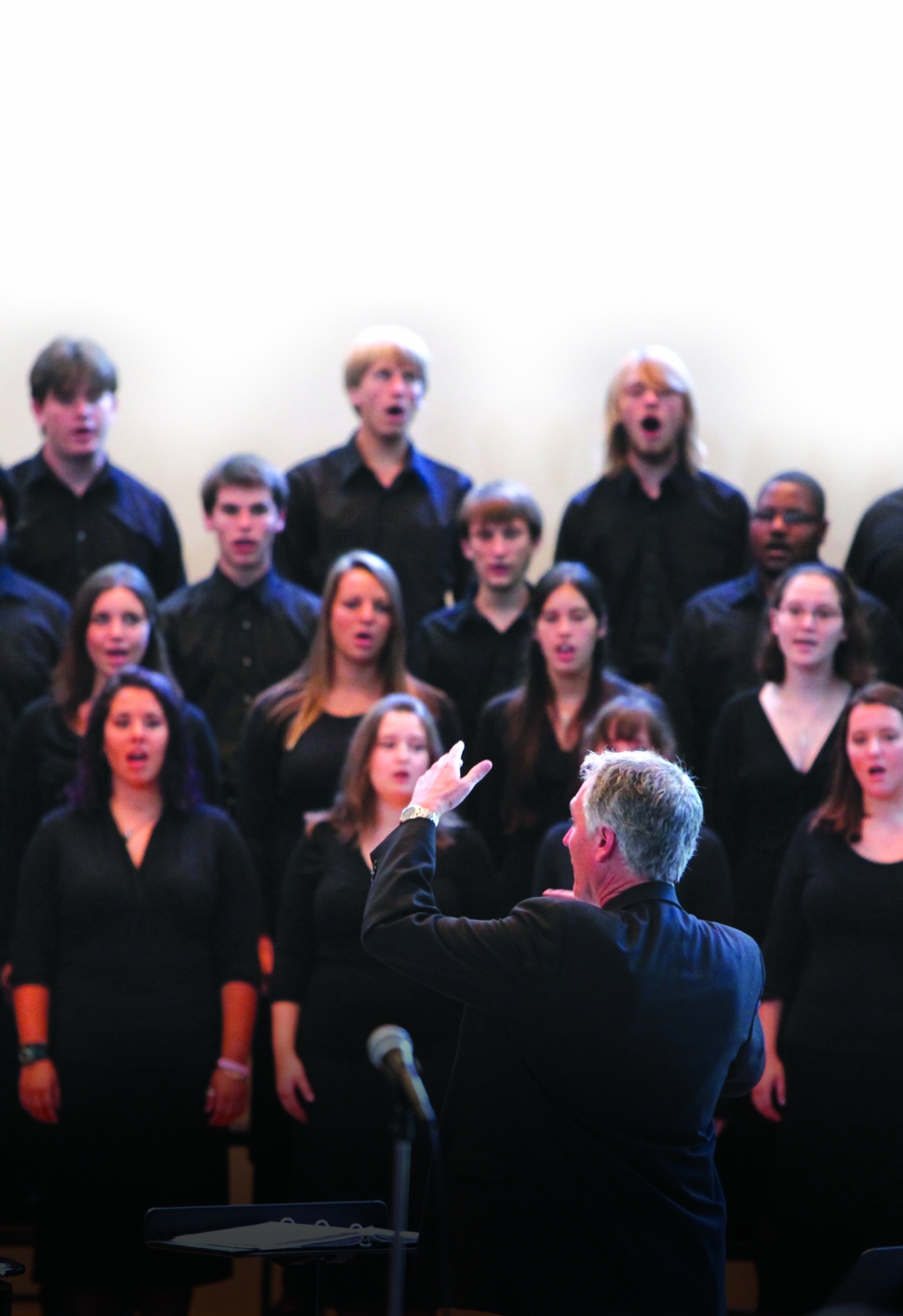 Wyant Morton conducting the Homecoming Choral Concert
By Gazette Staff Writer — Monday, October 6th, 2014
Performance celebrates first graduating classes
THOUSAND OAKS - Early alumni of California Lutheran University will perform with the current Choir and Women's Chorale in celebration of the 50th anniversary of the first two commencements.
The Homecoming Choral Concert will begin at 2 p.m. Sunday, Oct. 19, in Samuelson Chapel on the Thousand Oaks campus.
The original Kingsmen Quartet featuring the Rev. Jim Bessey '66 of Long Beach, Bill Ewing '65 of San Clemente, Karsten Lundring '65 of Thousand Oaks and Bryan Spafford '65 of Mission Viejo will perform alone and with the current Kingsmen Quartet.
Other members of the alumni choir will include Judy Ashmore '64 of Thousand Oaks, Carma [!@#$] '66 of Minnesota, Ruthanne England '65 of Thousand Oaks, John A. Lundblad '65 of Vista, Kirsten Lundring '64 of Thousand Oaks, Paul Meyer '65 of Australia, Sandi Meyer '66 of Thousand Oaks, Carole Pollard '64 of Bellflower and Marty Schwalm '64 of Thousand Oaks.
The eclectic program of innovative choral music will begin with 1994 alumnus Kevin Christiansen performing on trumpet with the Women's Chorale for Kenneth Leighton's "An Easter Sequence, Op. 55." Christiansen currently teaches at the International School in Kuala Lumpur, Malaysia.
The concert will continue with music by Morten Lauriden and Felix Mendelssohn sung in French, German and Latin. The Choir will preview music from its tour of Germany slated for May. The program will conclude with a collection of early American hymns and spirituals.
Wyant Morton, director of choral activities, will conduct. Morton has been on the Cal Lutheran faculty since 1992 and received an Honorary Alumni Award at the Undergraduate Commencement in May.
The concert is free, but donations will be accepted. For more information, call the Music Department at 805-493-3306 or visit callutheran.edu.