Altars & Art for "Day of the Dead" On Exhibition At Museum of Ventura County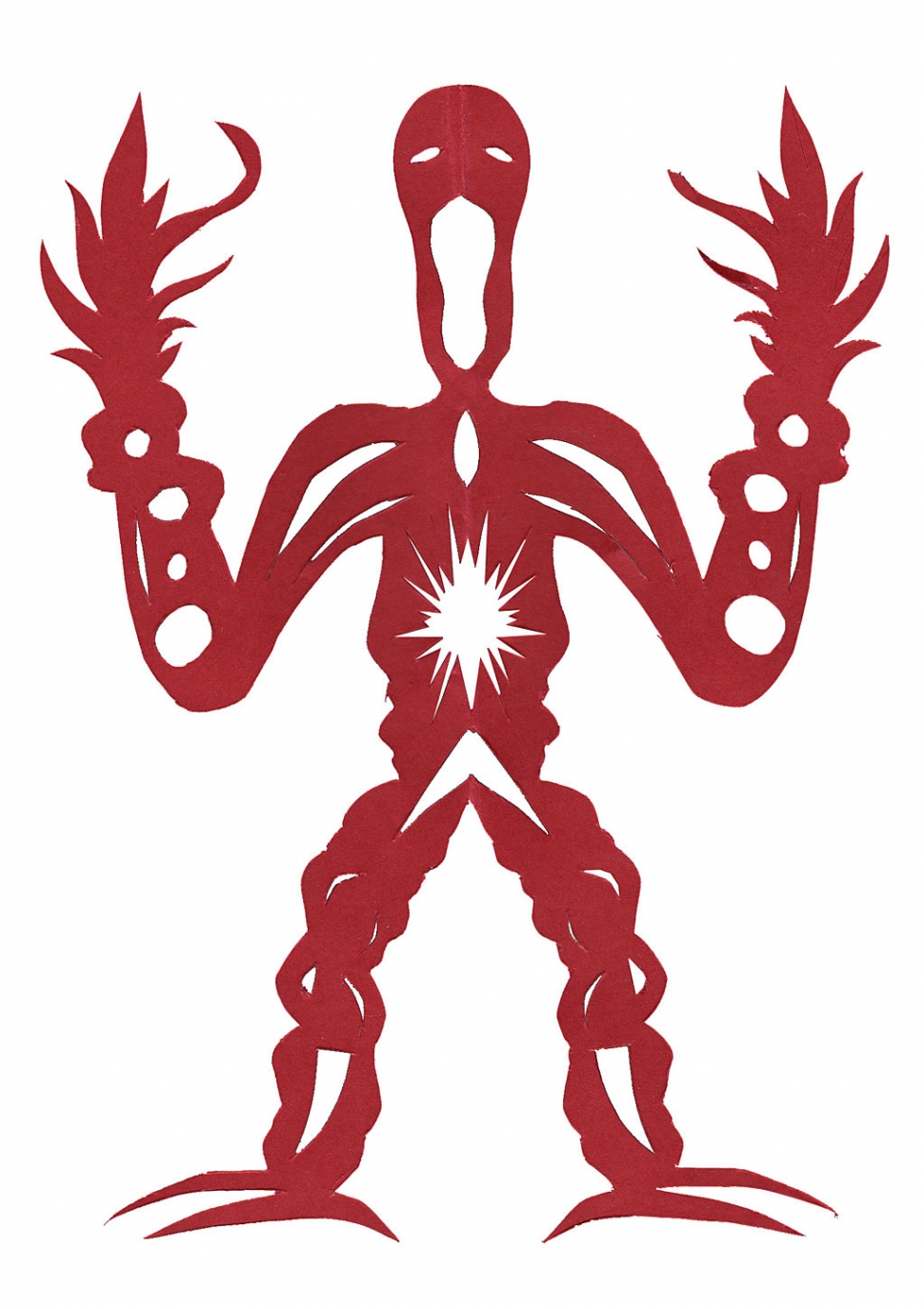 By Anonymous — Tuesday, October 5th, 2010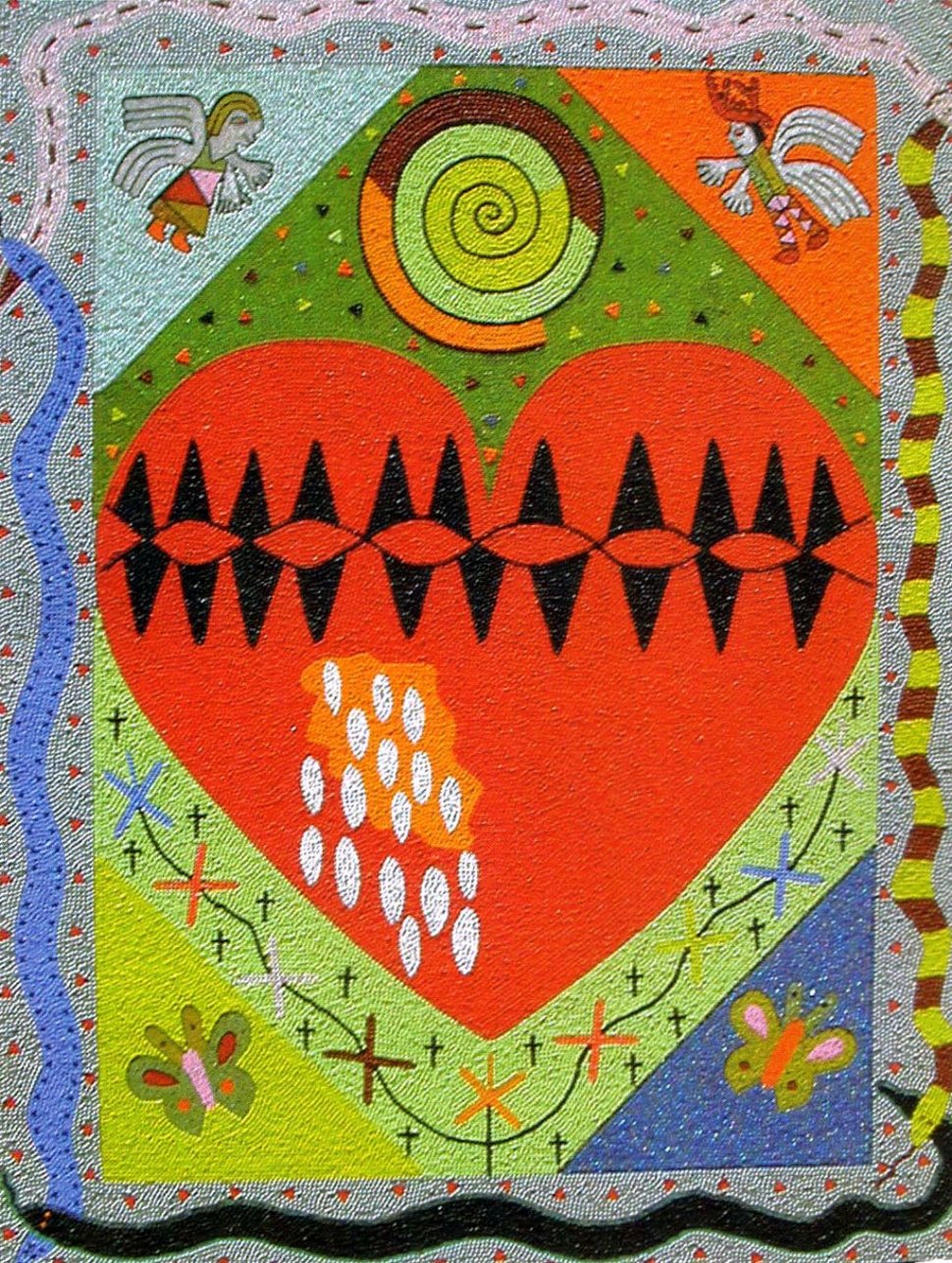 In the Day of the Dead tradition, artists and community groups honor the departed in Altars & Art, on exhibition at the Museum of Ventura County from October 26 through November 5.
Visitors can participate by putting the names of their loved ones on paper butterflies hung in the museum courtyard. Among the artwork and altars on gallery exhibit will be a traditional Aztec ofrenda; fantastical beings made of cut paper by a twelve year old artist; a paper, plastic and cloth altar featuring 11-foot tall stitched cascades; an altar to honor soldiers who died in the Iraq and Afghanistan Wars; seed mosaics of pre-Columbian design by fifth grade students from Sheridan Way Elementary, and a mixed media altar by students at the De Anza Academy of Technology & the Arts; a commemoration of the anniversary of the Mexican Revolution featuring a death mask of Poncho Villa made at the time of his death; altars to honor specific members of the community, including one created by children in The Good Grief Club of Camarillo Hospice. Participating artists include Margaret Garcia, Pete Ippel, Angel Matadamas, Rafael Matias, Amadeo Perez, Chuy Rangel, and Art Rivas, Jr.
Altars & Art will be on view during the museum's October 29 adult fundraiser Long Live the Night, as well as during the museum's free annual Day of the Dead Community Celebration for all ages, on Saturday, October 30, from 11 a.m. to 3 p.m.
The festival of Día<!-break--> de los Muertos honors the dead who are said to come back to walk among the living on November 1 and 2. Celebrated in many parts of Mexico and Latin America, Día de los Muertos is now popular in the United States among Latinos and non-Latinos alike.
For more information go to www.venturamuseum.org or 805) 653-0323.
Detailed Information and Contacts for
Museum of Ventura County's 10th Annual Day of the Dead
Altar & Art Installation
On display October 26- November 5, 2010
Descriptions of Altars
Altar in Honor of Mary Cox
Altar Makers: The daughters and family of Mary Cox
Mary Cox was a long time Ventura resident and was an active volunteer at the Museum of Ventura County and with Friends of the Library. Mary always volunteered to work at the Museum's Day of the Dead event teaching people how to make paper flowers. She also worked with students at Sheridan Way School to help them create art to be used on their school altar installation.
Mary died December 20, 2009 as the result of being hit by a car while taking her morning walk in her east Ventura neighborhood.
Contact Person: Julie Compton (805) 389-9266
Altar in Honor of Mel Arnold
Altar Maker: Maude Etchart
Mary Ellen "Mel" Arnold was a long time Ventura resident and an active volunteer at the Museum of County. Mel had a personal interest in the observance of the Day of the Dead and had traveled to Mexico several times to see the traditional observance of the Days of the Dead. Mel had worked at every one of the Day of the Dead events at the Museum.
Mel's altar will be created by her long time friend Maude Etchart.
Mosaic Art: Altar Installation
Altar Makers: Fifth Grade Students from Sheridan Way Elementary School in Ventura
Local artist Luis Perez is working with two fifth grade classes from Sheridan Way Elementary School in Ventura to create seed mosaics that will be included on an altar representing the school. Mr. Perez is teaching the students about pre-Columbian designs from Mexico. Each student will create a small seed mosaic using a pre-Columbian design. They are using seeds because they represent the eternal cycle of life and death that is part of the symbolism of the Day of the Dead especially in ancient Mexico.
Luis Perez is a professional artist and musician and Director of the Vita Art Center in Ventura. Mr. Perez was born in Mexico City and has dedicated his life to the study of Pre-Columbian music and the living musical traditions of the ethnic groups of Mexico.
Contact Person: Luis Perez, Artist Instructor (805) 644-9214
Tanya Zimmer & Craig Michels, 5th Grade teachers at Sheridan Way School
(805) 641-5491
Altar by the students at the De Anza Academy of Technology & the Arts
Altar Makers: Middle school students from DeAnza
Art teacher, Anne Campbell, is working with a group of students at her school to create art pieces based on the art traditions from Mexico that surround the Day of the Dead. Students will be working in a variety of media including painting, printing, and sculptural figures. All the art will be displayed on an altar representing the school.
Contact Person: Anne Campbell, (805) 641-5165 ext. 2022
Art and Poetry to Help Remember
Altar Makers: The children of the Good Grief Club of Camarillo Hospice
All the children in the Good Grief Club have suffered the loss of a loved one. For many of them it was the loss of a parent. As part of their work in the club they will be creating watercolors and poetry to honor the loss of their loved one. The Good Grief Club is under the direction of Kathy-Leary-Wilde.
Contact Person: Kathy Leary-Wilde (805) 218-9798
Altar to Honor Sal Godoy
This altar is created by the Godoy family in memory of Sal Godoy, the former Oxnard School District Director of Facilities who passed away in September of 2008.
Sal was born and raised in Oxnard and attended Ventura College before transferring to USC where he graduated and received his degree in architecture. He married his college sweetheart Linda, and moved to the Bay area while he completed graduate school at Berkeley.
For Sal it was all about the kids: from coaching Little League, to designing and building a community gym and new elementary schools in El Rio, to spending time with his grandchildren. Sal was a friend to all.
A Circle of Friends Community Altar
Altar Maker: Alice Braun
Museum volunteer, Alice Braun, will erect communal altar.
"In our darkest moments, a circle of friends gather to surround us in love and light. All are welcomed to participate in remembering a loved one by bringing copies of photos to be placed on the community altar."
Contact Person: Alice Braun, (805) 649-8646
Traditional Aztec Altar
Altar Maker: Señor Capitán General Pedro España Figueroa
Note: Due to the use of fresh flowers, fruit, food, and water, this altar will only be on display October 30 & 31st
Mr. Figueroa is from the Mesa Quinto Sol in Morelos, Mexico. He will be constructing a traditional altar based on t Aztec traditions. The altar will include traditional elements: cempasuchitl, marigold flowers with a strong scent to guide the souls, copal, a tree based resin, fresh fruit, food and water in clay vessels to feed the souls who are hungry after their journey from the beyond. The altar will be created using layers that represent the stages of the journey of the soul from earth to the afterlife.
Contact Person: Elena Rios (805) 646-2026
Altar in Honor of Soldiers from California who have been killed in
the Wars in Iraq and Afghanistan
Altar Maker: Anonymous
Each of the past 9 years there has been an altar honoring soldiers who have been killed in the current conflicts in Iraq and Afghanistan. This year's altar will include a slideshow of images of the fallen soldiers with quotes from friends and loved ones who remember them. .
Contact Person: Wendy VanHorn, Director of Education (805) 653-0323 ext. 300
Altar Commemorating the Anniversary of the Mexican Revolution
Altar Makers: Joyce Soto and Javier Gomez, founder of Inklakech Cultural Center in Oxnard
This altar will commemorate the struggle and the lives lost during the Mexican Revolution. The altar will include a death mask of Pancho Villa made at the time his death.
Artists
Work from the following artists will be exhibited alongside the altar installations.
MARGARET GARCIA
Acrylic Paintings
Margaret Garcia studied at California State University, Northridge, Los Angeles City College, and the University of Southern California where she received an M.F.A. In her paintings and mural projects, she attempts to define herself in relation to her community and vice-versa. For Garcia, being part of a community is part of being human. Her oil paintings with their saturated, expressive colors are rooted in the tradition of Mexican folk art. Margaret's works are in the collection of the Los Angeles County Museum of Art, the Laguna Art Museum and the Cheech Marin Chicano Collection.
PETE IPPEL Pete Ippel, known for his conceptual installation pieces, will be creating a specialized artwork for the annual community observance of the Day of the Dead. In Ippel's Dia de los Muertos altar he will be exploring the properties of a variety of materials including paper, plastic, and cloth. The 11 foot tall stitched work will move with air currents when the cascading waterfall of bones and spirits rustles as viewers walk through the gallery. The piece's monumental scale contrasts with its near-weightless materials. By integrating reused plastic bags and scrap paper into the installation, Pete Ippel gives items headed to the landfill an afterlife.
Pete Ippel is an artist and record setting high jumper who employs an iterative process honed by experience in research, athletics, and art to present complex ideas in compelling ways. Ippel's art is in numerous private collections and has been exhibited in New York, California, and internationally.
http://peteippel.com, http://hypermodern.net or email pete@hypermodern.net for additional information.
ANGEL MATADAMAS
Paintings
RAFAEL MATIAS
Mosaic Paintings
Rafael Matias uses glass beads, Venetian glass tiles, and Mexican tile to create brushstroke – like delicacy in his mosaic paintings. Each piece starts with a rough painting on a wooden board. In a labor intensive process he glues on beads and glass pieces one by one to create his intricate designs.
His imagery, like himself, is multi-cultural. Matias combines designs and techniques from his own Native American, Tarascan Indian, Spanish, and French heritage with imagery from South Africa, where he lived for five years.
AMADEO PEREZ
Cut Paper Designs
Twelve-year old Amadeo Perez has been creating art since he was old enough to pick up a pencil. He has always created art from whatever he could find, even hauling trash home to convert into sculptures. For the past several years Amadeo has been focusing on cut paper art creating fantastic beings by intricately cutting out designs that come purely from his imagination.
CHUY RANGEL
Artist Chuy Rangel began art lessons at the age of ten and his first job as a professional artist was as a sign painter at the age of twelve. Strong visual communication was instilled in him at an early age. This talent is seen not only in his work as a printmaker and photographer but also in his award-winning graphic design. He also notes his work as an
activist, serving as a volunteer for the United Farm Workers Union and currently working at the Canoga Park Youth Arts Center of the City of Los Angeles Cultural Affairs Department.
ART RIVAS, JR.
Latino and hot rod culture mixed with airbrush, acrylics, metal and pin striping characterize the work of Oxnard artist Arturo Rivas. In 2003 Arturo began exhibiting his work in galleries, art museums and magazines. That same year he donated a mural to the children of the Inklakech Cultural Arts Center in Oxnard. In 2005 he painted a mural for the HBO production, Walkout, directed by Edward James Olmos. In addition to his Dia de los Muertos and Chicano artwork, Arturo derives inspiration from the hot rod, rockabilly culture. His latest creation is a custom made metal stroller decorated with pin striping for his daughter.