The Ag Art Alliance presents The Second Annual "Art About Agriculture Exhibit"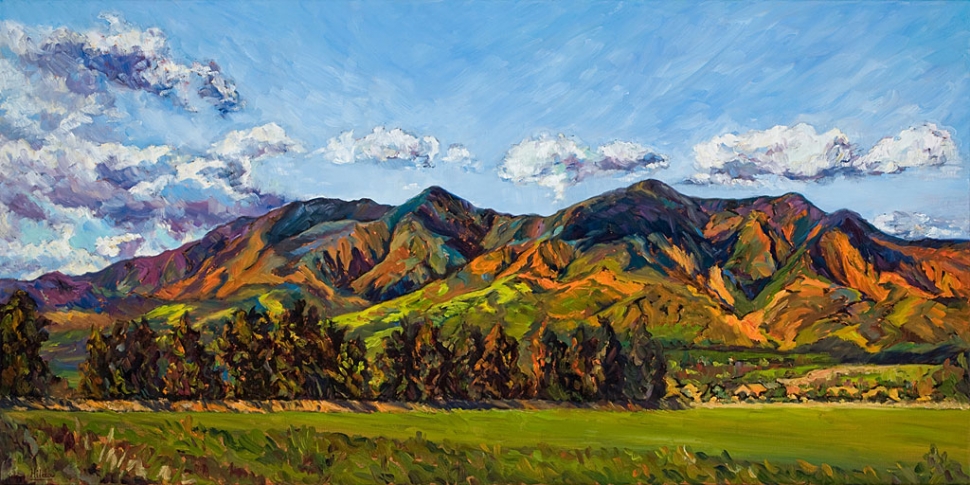 Fillmore Fields.
By Gazette Staff Writer — Wednesday, October 15th, 2008
at the City of Santa Paula's California Oil Museum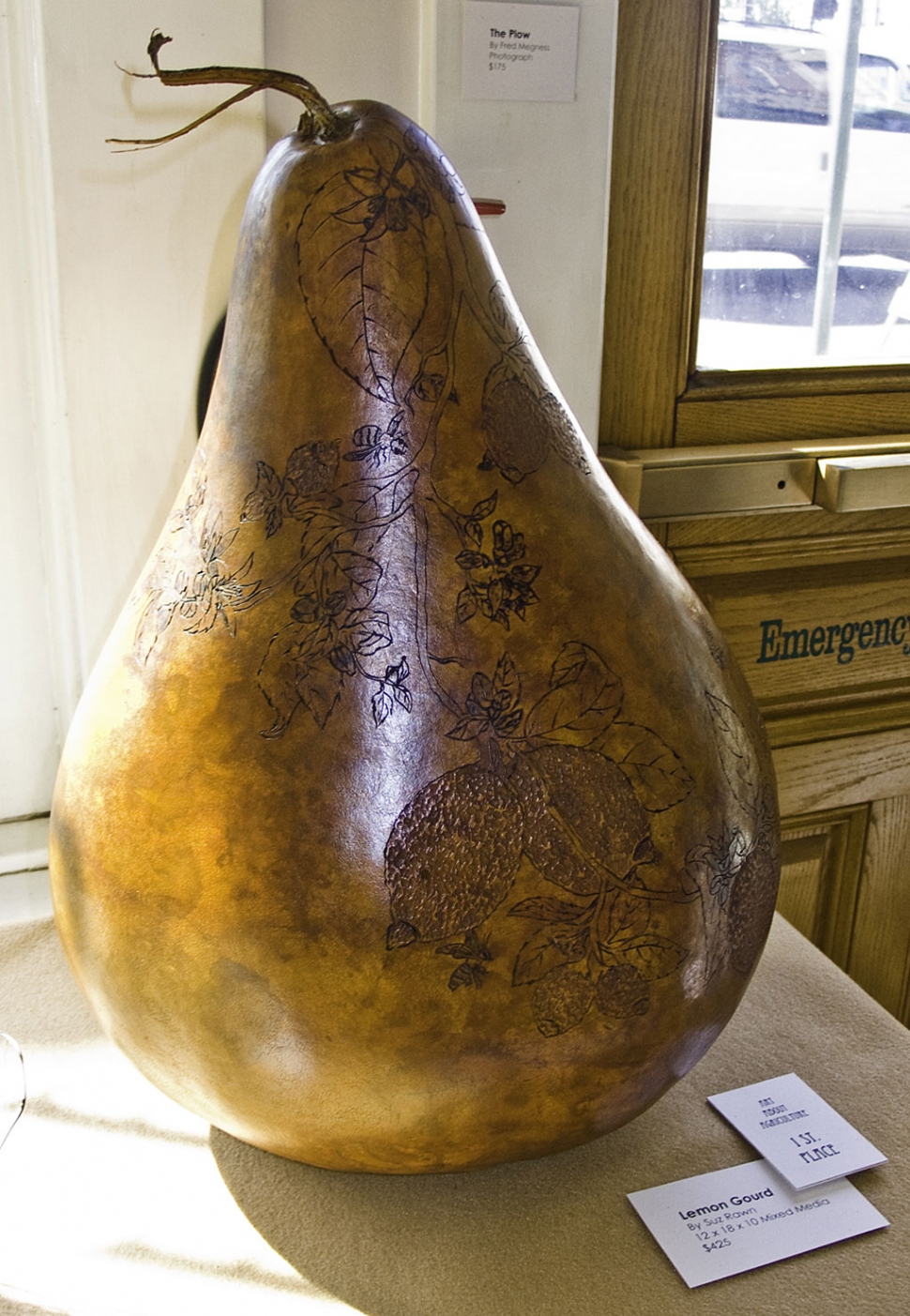 Lemon Gourd.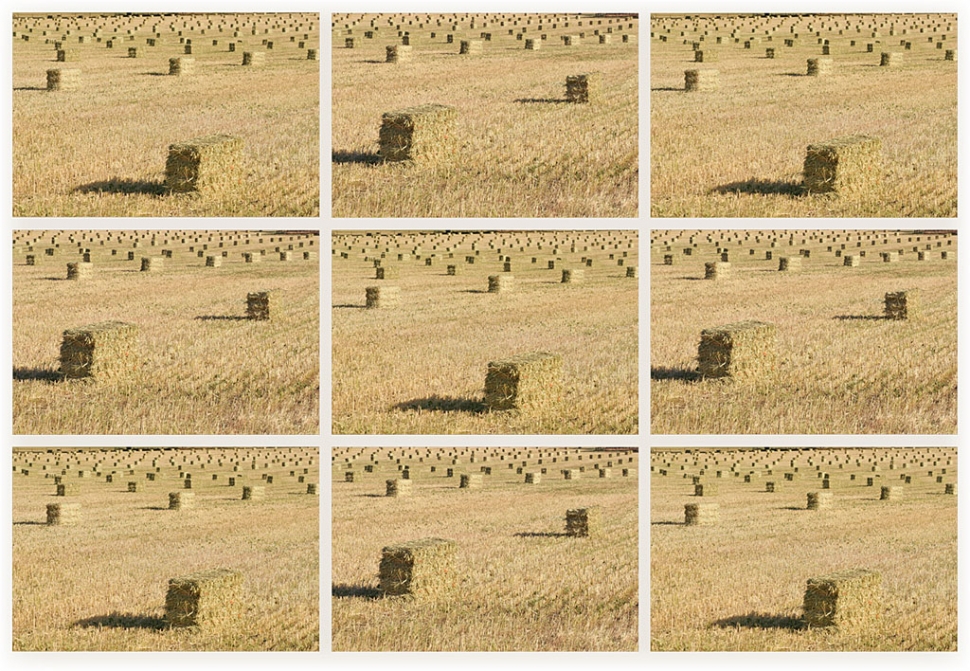 Hayday.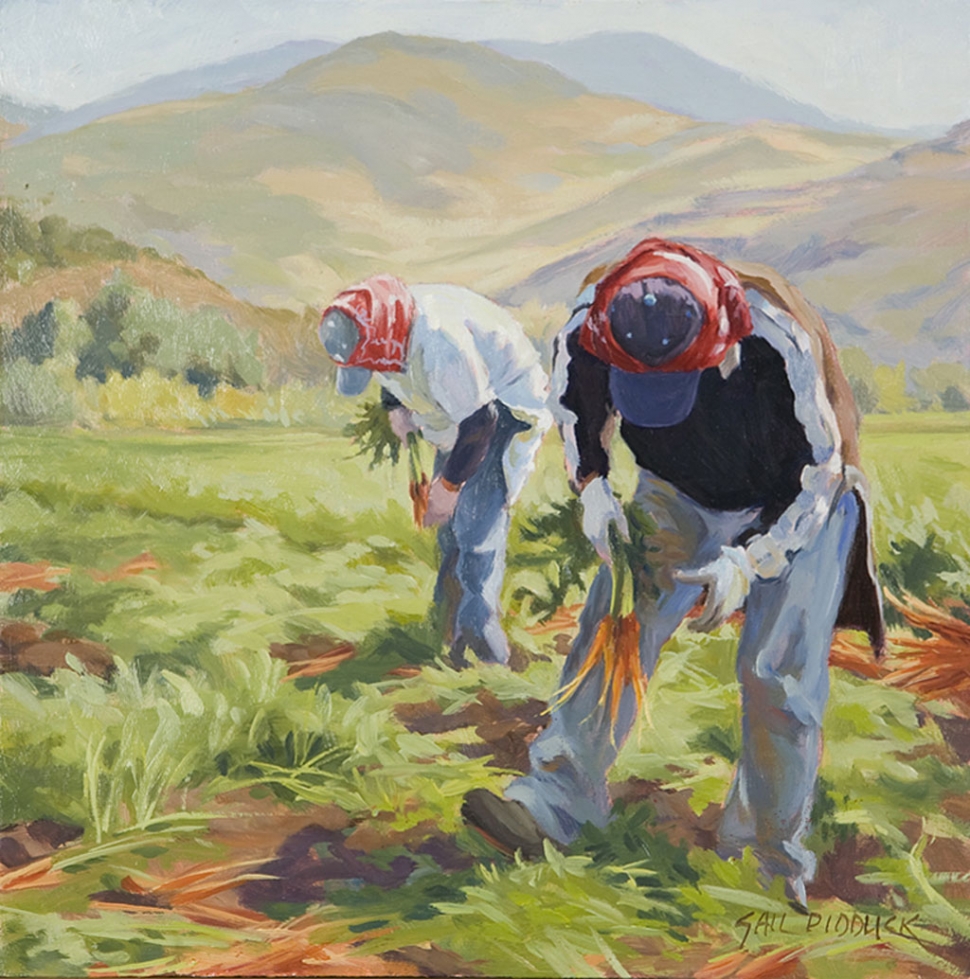 In The Carrots.
The Ag Art Alliance is proud to announce the winners of the "Art About Agriculture" art exhibit which will run through November 16th at the City of Santa Paula's California Oil Museum, 1001 E. Main Street in historic downtown Santa Paula. The winner of the prestigious Limoneira purchase award is Hilda Kilpatrick for her "Fillmore Fields". First place went to Suz Rawn for her "Lemon Gourd", Second place went to Gail Pidduck for her "In the Carrots" and third place went to "Hayday" by Roger Conrad. There are six honorable mentions: "South Mountain and Strawberry Fields" by Susan Petty, "Ventura Ag Patterns" by Bill Dewey, "Parsley Harvest" by Robert Diehl, "Artichoke" by Gail Faulkner, "Vase I" by Nate Pidduck and "Afternoon Patrol with Oranges" by John Fielder.
The purpose of the exhibit is to promote Art About Agriculture by exploring all the facets of agriculture from workers to water, from machinery to soil and to the food that goes on our plates.
Art About Agriculture features art by 35 artists working in both two and three dimensional media who create art that in some way draws its inspiration from our agricultural heritage and/or contemporary agriculture. That inspiration includes, but is not limited to, depictions of rural landscape, farm animals, farm products, rural life, and art that in a more abstract way deals with issues and ideas related to agriculture.
The Ag Art Alliance was formed in 2007 by Gail Pidduck and John Nichols. Jennifer Heighton joined them recently. For more information on the exhibit and future activities visit www.agartalliance.com.
WHAT: Ag Art Alliance 2nd Annual Exhibit "Art About Agriculture"
WHERE: California Oil Museum, 1001 E. Main St. Santa Paula, CA
EXHIBIT DATES: September 6 – November 16, 2008