AARP Historian To Speak at the Gables in Conjunction with Ojai Valley Museum Exhibit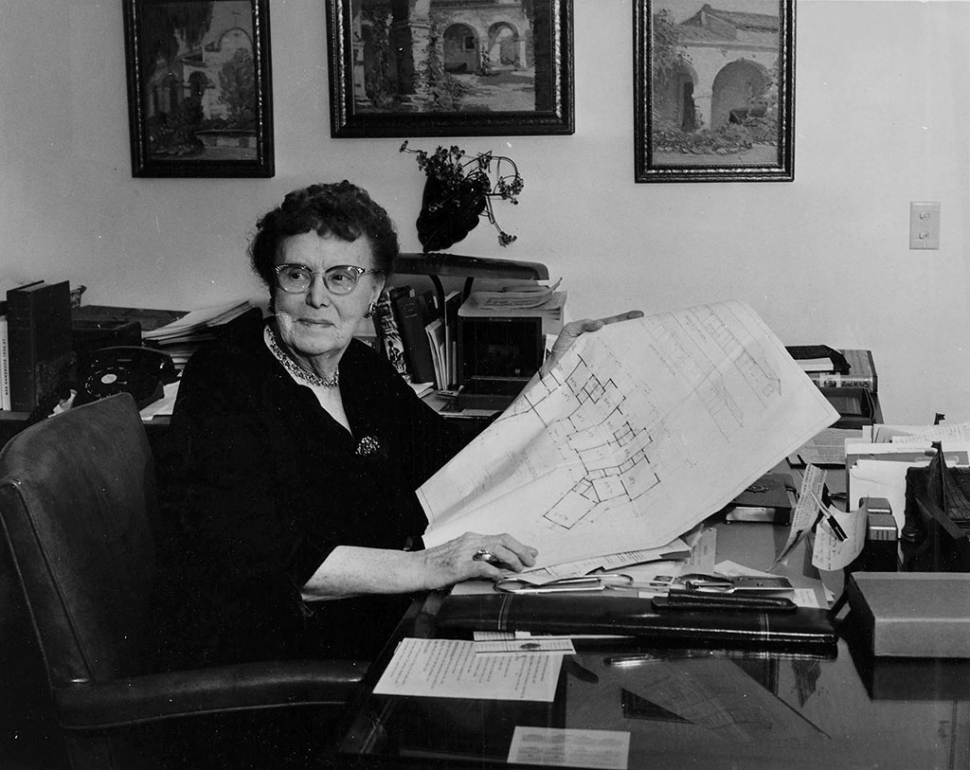 Ethel Percy Andrus at her Ojai Headquarters, Circa 1960
By Ojai Valley Museum — Tuesday, August 26th, 2014
The Ojai valley Museum and the Gables of Ojai are delighted to co-host a special presentation held in conjunction with the Ojai Valley Museum's current exhibition on social innovator, Ethel Percy Andrus. Visiting AARP historian, Lily Liu, will give an enlightening power point focused on Andrus who founded Grey Gables and AARP in Ojai during the 1950s. The talk, "AARP and You: Our Shared Story," will be held at The Gables of Ojai, 701 N. Montgomery Street, Ojai at 1:30 pm on Tuesday, September 9,2014. The public is invited to attend this free presentation.
Visiting lecturer Liu will be accompanied by Robert Hodder, VP Executive Communications & Public Outreach for AARP. They are traveling from Washington D.C. to visit the Ojai Valley Museum's exhibit on Andrus because AARP is both an underwriter of the current exhibit and the company has loaned objects for the show. The museum exhibit, "Ethel Percy Andrus: How One Woman Changed America," is open Tuesday through Sunday from 10 am to 4 pm. and closes Sept. 14.
Seating is limited, so please call The Gables of Ojai to confirm your seat. (805) 646-1446.