9th Annual "Awesome Art" Exhibition at Ojai Valley Museum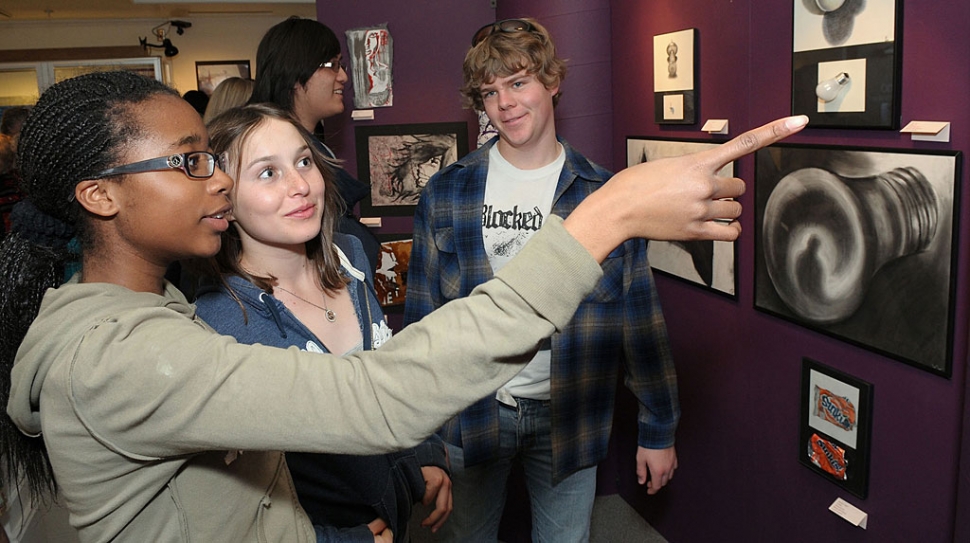 By Gazette Staff Writer — Monday, February 22nd, 2010
Thursday, March 4 through Sunday, April 11, 2010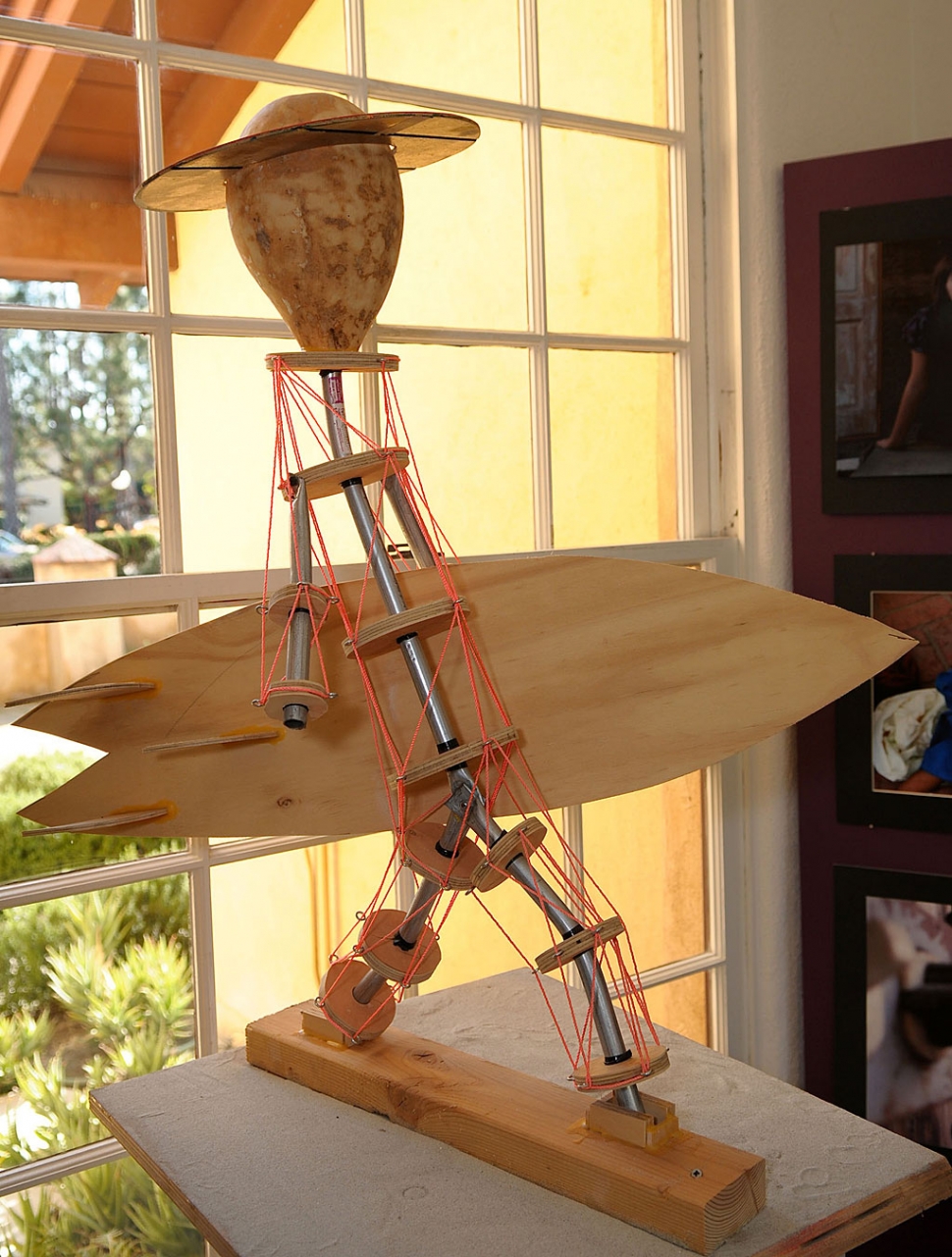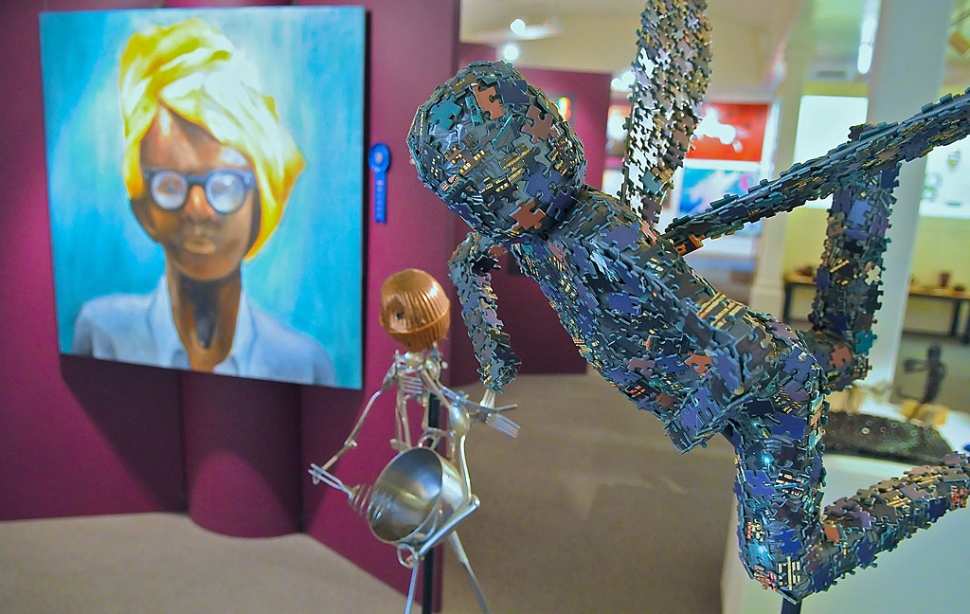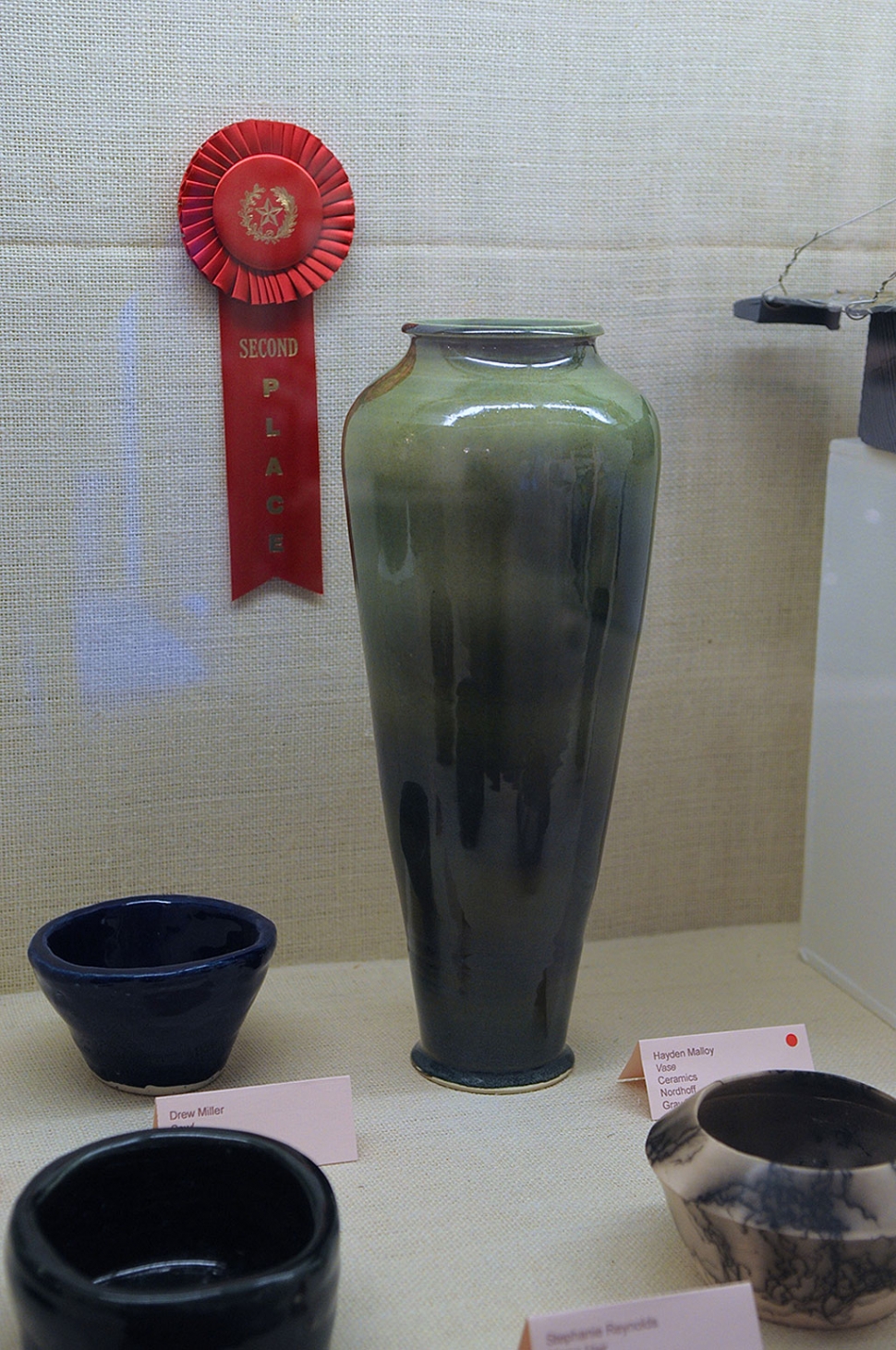 Reception and Awards: Thursday, March 11, 4 – 6 p.m.
2010 marks the 9th consecutive year that the annual student art exhibit, "AWESOME ART" is mounted in the changing gallery at the Ojai Valley Museum, Ojai, California. The exhibition runs March 4 through April 11, 2010 and showcases upper level student artwork from Nordhoff High, Thacher, Besant Hill, Ojai Valley, Villanova, and Oak Grove schools.
On average, the AWESOME ART group exhibition features 150 works of art, including ceramics, sculpture, drawings, paintings, photography, graphic design, digital, and mixed media pieces. PLEASE NOTE: many of the artworks are available for sale. This is an opportune time to collect new talent, purchase a special & affordable original gift, and support the Ojai Valley Museum programs.
In addition to museum exposure for the burgeoning Ojai student artists, the "AWESOME ART" show is an award opportunity for the participants. Each year since 2005, siblings Karen O'Neill and Michael Burgos have granted monetary awards to selected exhibiting students in memory of their mother, Marion E. Smith. Mrs. Smith was a longtime Ojai resident, an Ojai Valley Museum docent and a youth art supporter. The monetary awards, given in her name, are for merit and scholarship. The judges of "AWESOME ART, 2010" will be Ojai Studio Artist members: Bruce Tomkinson, Ceramicist; Shahastra, Painter; and Valerie Freeman, Photography/Digital Arts.
The O'Neill and Burgos grant also allows free admission to all students visiting the exhibit.
The Award Reception will be held Thursday, March 11, 2010 at the Ojai Valley Museum between 4 and 6 p.m. This special event is free and open to the public. Refreshments will be served. Please remember exhibited work is available for purchase, and that donations to the Museum are always welcome.
The Ojai Valley Museum is located at 130 W. Ojai Avenue and is open Thursday and Friday from 1 to 4 p.m., Saturdays from 10 a.m. to 4 p.m. and Sundays from Noon to 4 p.m. Specials tours can be arranged for Wednesdays.
Adult admission is $4.00. For more information call the museum at (805) 640-1390, email ojaimuseum@sbcglobal.net or visit the museum website at http://www.ojaivalleymuseum.org