40-year-old Scanfest returns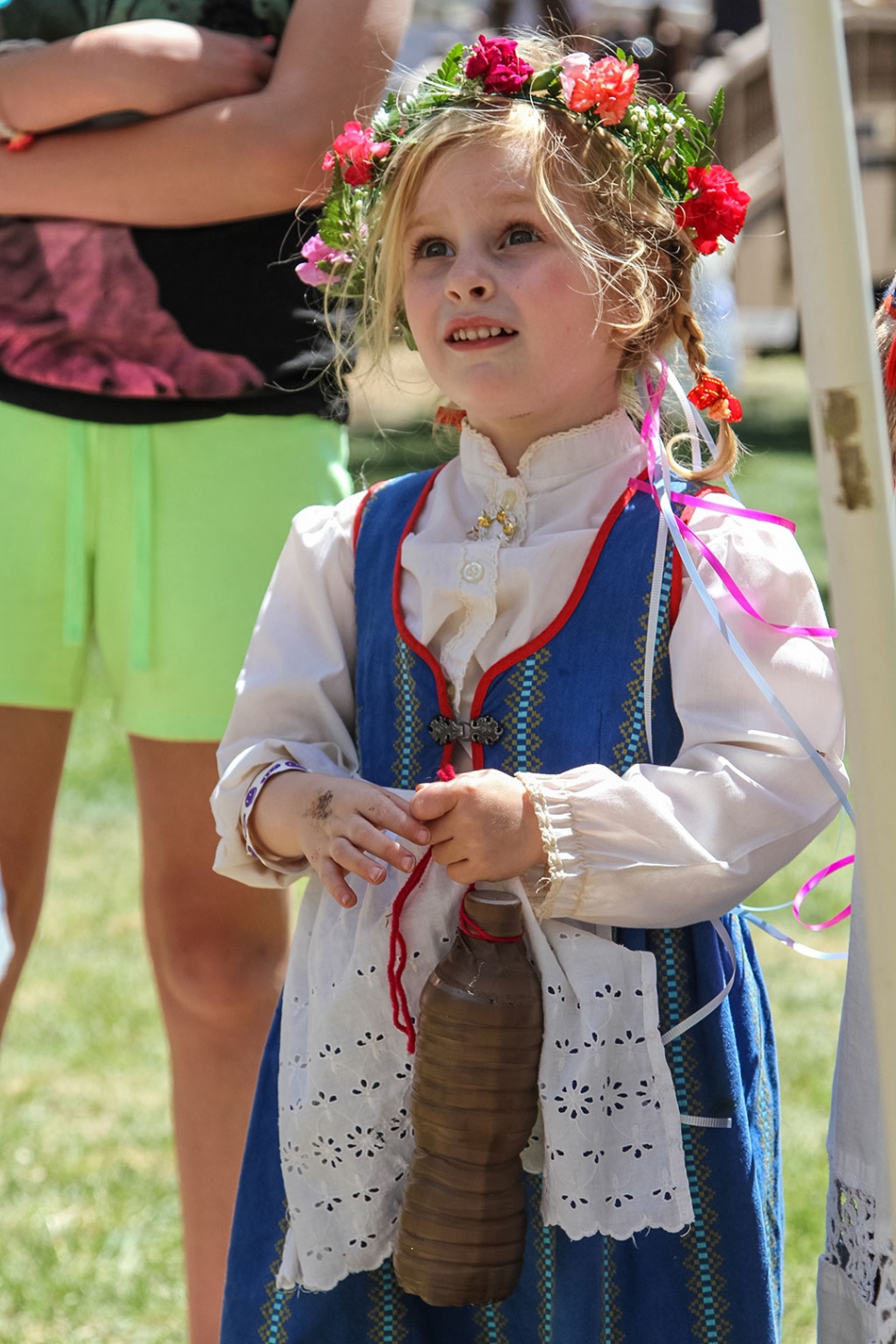 Last year's festival. Photo credit: Brian Stethem/CLU
By Gazette Staff Writer — Monday, March 17th, 2014
April 5-6, 2014, Healthier food and new Children's Theater on tap
THOUSAND OAKS, CA - The 40-year-old Scandinavian Festival will have several new features including healthier food and a Children's Theater when it returns to California Lutheran University on April 5 and 6.
One of the largest Nordic festivals in the western United States, Scanfest '14 will celebrate the cultures of Denmark, Finland, Iceland, Norway and Sweden and the Saami people from the Arctic regions of Scandinavia. The festival will run from 10 a.m. to 5 p.m. with music, dancing, food, lectures, demonstrations, vendors and activities for people of all ages.
A survey last year showed attendees wanted healthier food options so organizers recruited new and returning vendors to fill the demand. New items will include open-faced sandwiches, dőners (pocket sandwiches) and vegetarian sausages. The traditional favorites including Swedish meatballs, Viking dogs, Swedish pancakes, Norwegian lefse, Danish aebleskivers and Finnish tippaleipas will also be available. Most of the food booths raise funds for nonprofit organizations.
For the first time, there will be a separate stage in Kingsmen Park for children's performances. The Children's Theater will feature music and dancing by Ross Sutter, tales of the Arctic people by Norwegian storyteller Stina Fagertun, and Hans Christian Andersen puppet shows by Elizabeth Luce. Other children's activities will include maypole dancing and the Sven and Ole Olympics.
The Viking Cruises Theater will feature performances by Swedish classical pianist and humorist Magnus Mårtensson, Norwegian folk singer Ann-Marita and the ABBA Girlz Tribute band from New York. The Singing Sisters Aleta and Sonya Buckelew from Thousand Oaks will have their own show this year in addition to singing backup for the ABBA Girlz. There will also be a Festival Variety Show and various dance performances. True Thomas will tell "Old Norse Tales" in Kingsmen Park throughout the weekend.
Festivalgoers can try their hand at Dala horse croquet, play an ancient Viking game called kubb and visit a Viking village and Saami sliddastallan (community gathering). Crafts for children will include sanding butter knives and decorating head wreaths.
Admission is free for children, $4 for teenagers and $8 for adults. Tickets purchased online are $3.50 for teens and $7.50 for adults. Adult tickets are $6 for groups of eight or more. Parking is free.
The Scandinavian American Cultural and Historical Foundation is sponsoring the event. CLU is located at the corner of Olsen Road and Mountclef Boulevard in Thousand Oaks.
To see a complete schedule of activities or to purchase tickets, visit http://scandinavianfest.org/. For more information, contact Lowell Lykken at llykken@aol.com.