13th annual Ojai Art Center Photography Branch juried exhibit "Shades Of Gray" at Ojai Art Center Gallery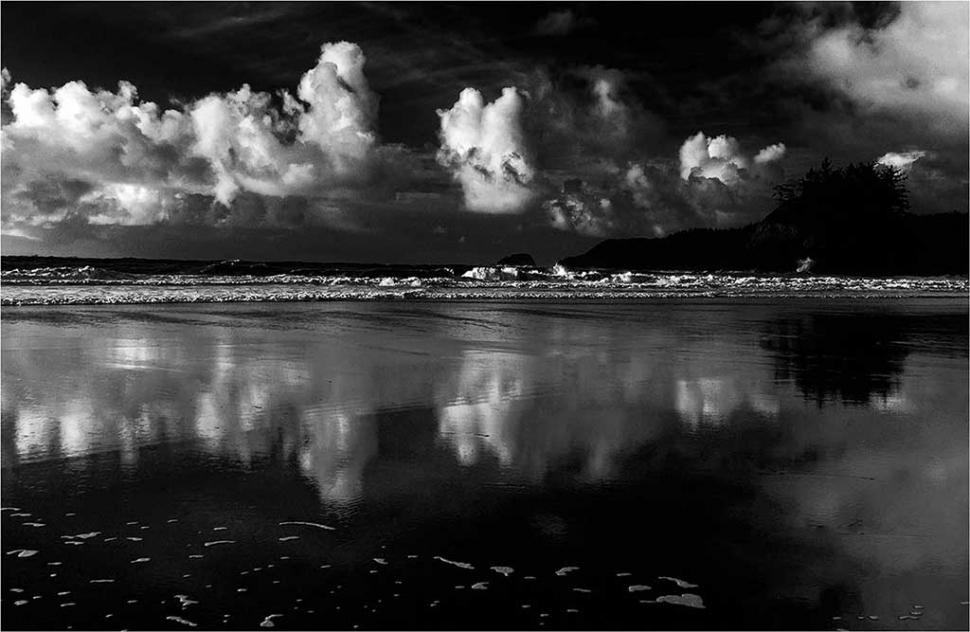 "Shades Of Gray" photograph by David Baker.
By Myrna Cambianica — Monday, May 23rd, 2016
Written by Myrna Cambianica and Letitia Grimes
"Shades Of Gray," the 13th annual Ojai Art Center Photography Branch juried exhibit, opens on Saturday, June 4, with a free opening reception from 1:00 to 3:00 p.m. The exhibit runs through June 29 at the Ojai Art Center Gallery, located at 113 South Montgomery St., Ojai, CA.
Once it was the only choice open to a photographer, but now black and white im-aging has become an outstanding medium of artistic expression. All photographs in this year's exhibit are in black, white, and shades of gray; and because the theme is open, many different genres and techniques will be represented. Black and white photography can reveal the underlying essence and story within an image and bring into focus the individual artist's specific point of view. It can also make textures, lines and patterns visible that would otherwise be lost in a background of colors. Photographers from Ventura County and beyond are participating, as well as students in a special division for grades 7 through 12.
David Baker and Tanya Kovaleski will be this year's distinguished judges. One of Baker's specialties is black and white imaging and Kovaleski will add balance to the judging with her experience as a teacher and fine artist.
Baker is internationally known for his creative website and graphic designs. He is best known in the United States for his website designs for the 1995 Academy Awards, Super Bowl XXX, Microsoft Windows NT site, and the California State Legislature.
He was founder of Beverly Hills Software, an internationally known website design firm; as well as founder and President of Real Time Computer Science in Cama-rillo. He served as a Computer Architecture Specialist at Intel Corporation, and as Director of Development for Symantec/Peter Norton/Security Products.
Currently the chair of the Photography Branch at the Ojai Art Center, Baker is also Ojai Art Center Staff Photographer. He serves as Website Architect and Staff Photographer for the Ojai Studio Artists. Active in the Ojai Photography Club, he recently became a core member of the club's central team that oversees the organization. Visit his website for images and extended information: http://www.ojaiimages.com/
Kovaleski photographs nature, architecture and structures as a means of bringing her experience of a specific place and time back into her studio. These images often become points of departure for her abstract paintings and sculpture. She also uses photography to document her own sculptures and paintings for her portfolio.
Both an educator and a studio artist, Kovaleski has taught sculpture at UC Berkeley and San Francisco State University. She holds graduate degrees from both UC Berkeley and Yale University School of Art. Her sculptures, paintings and installations have been exhibited in one-person as well as group shows. Most recently, two of her large-scale sculptures were installed at the Sam Maloof Foundation, and at the Los Angeles Arboretum. Since 2010, Kovaleski has called Ojai home. Visit her website at: http://www.voulkos.com/asd/kovaleski
For full information please visit: http://ojaiacphoto.org