"Wilderness Trails Of Ventura" Paintings 2008 Through 2009 By Robert Wassell At The Buenaventura Art Gallery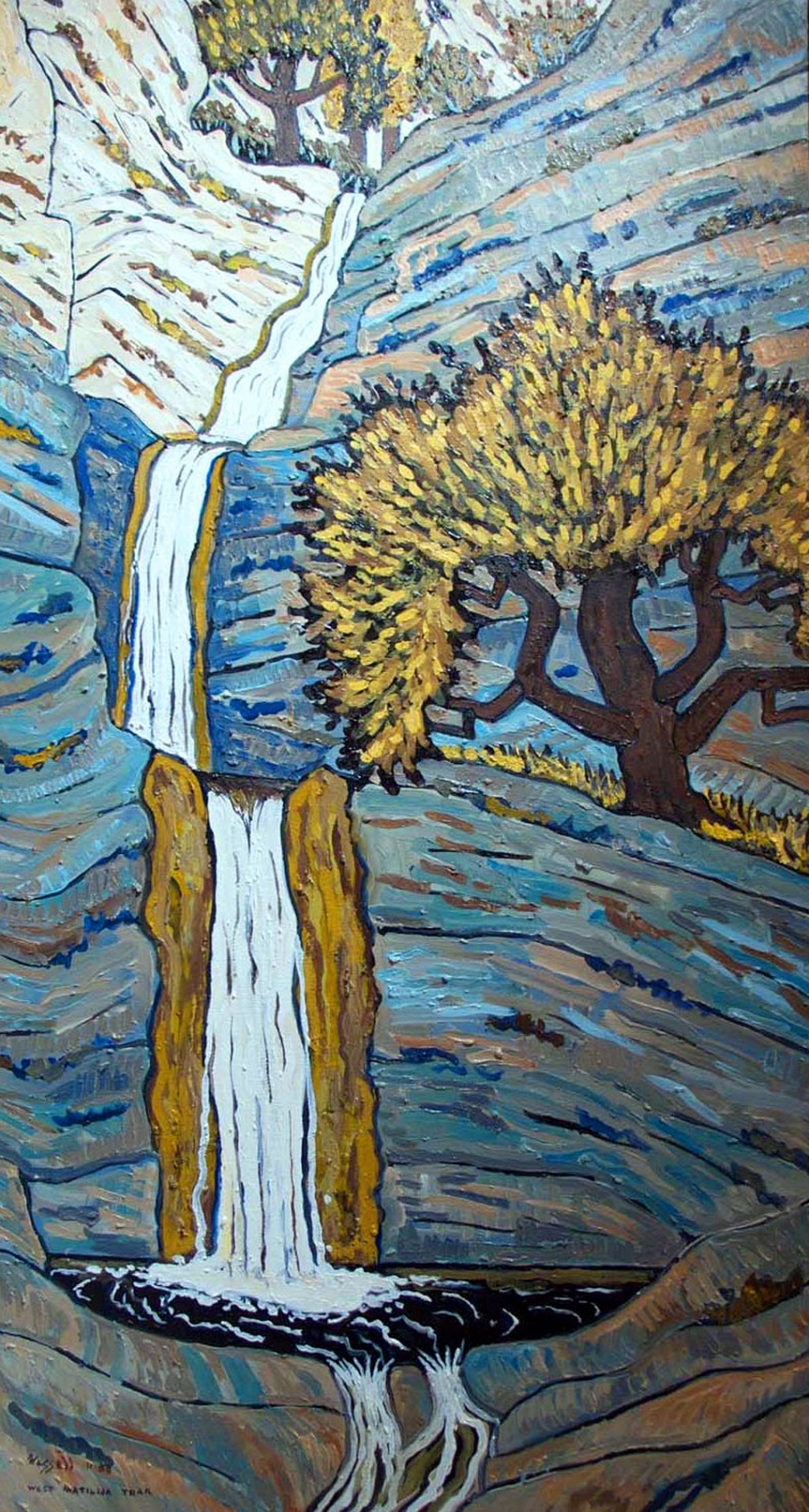 West Matilija Trail", oil by Robert Wassell.
By Gazette Staff Writer — Friday, October 23rd, 2009
Robert Wassell's "Wilderness Trails of Ventura" will exhibit at the Buenaventura Art Gallery from November 10 through December 5, 2008. The artist reception will be Saturday, November 14 from 5 – 8 pm.
Nationally known artist of the Los Padres National Forest, Robert Wassell has been documenting the forest for 22 years. His paintings show a pristine wilderness where the only sign of man is a trail or dirt road. To reach the site of his works you have to hike several hours, so this is not the forest you see from your car window. He is known as the back packer's artist and is well known by many lovers of the forest. Wassell has a unique stile and vision that is unlike any other artist in the Ventura region.
Wassell refers to the Los Padres National Forest and the Channel Islands National Park as "two jewels in the Crown of America." The essence of Wassell's work is to "humbly try to capture this pristine wilderness". The gems he paints validate the accomplishments of this naturalist as well as brings these spectacular vistas to an elevation a bit more easy to clime to.
This is Wassell's second solo show for Buenaventura Art Association.
The Buenaventura Gallery is located at 700 E Santa Clara St. in downtown Ventura. Hours are Tues – Friday from noon – 5 pm and Saturday from 11 am to 5 pm. For more information, visit their website at www.BuenaventuraGallery.org. Buenaventura Art Association is celebrating 55 years of great art!