"KINETIC LINES" at The Blackboard Gallery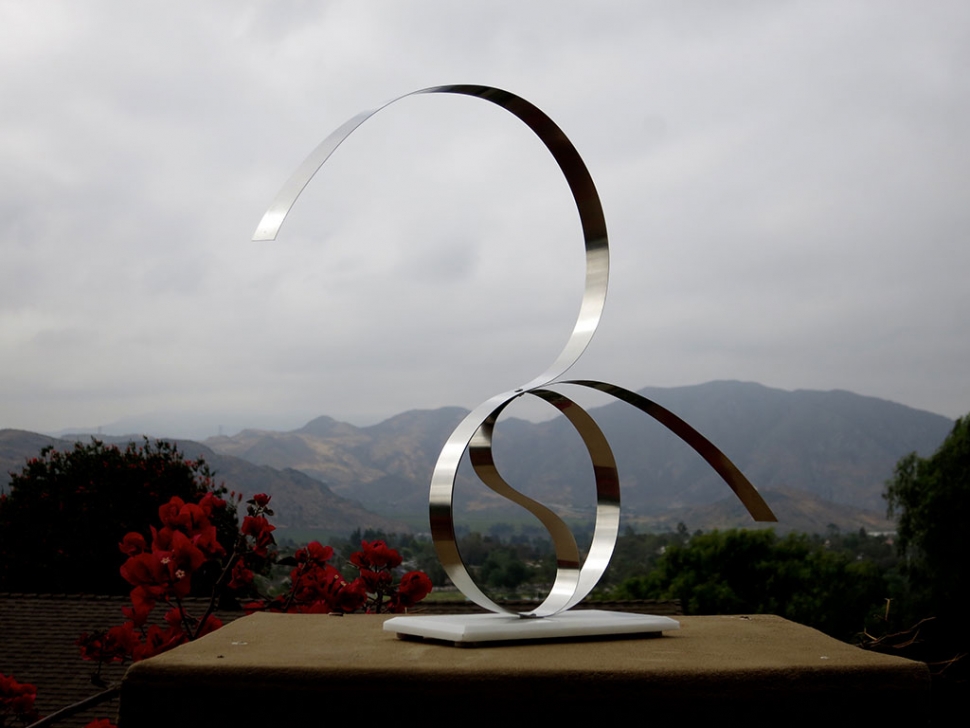 BiJian Fan
By Gazette Staff Writer — Tuesday, May 26th, 2015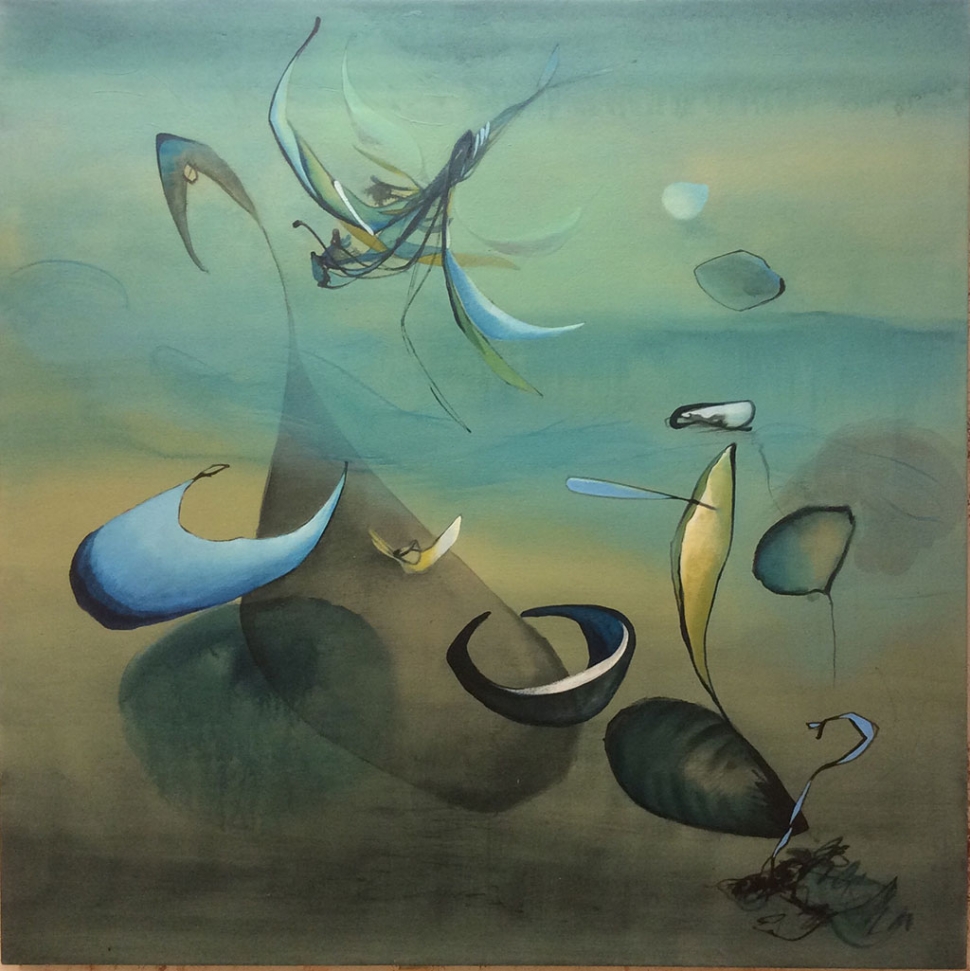 Julia Pinkham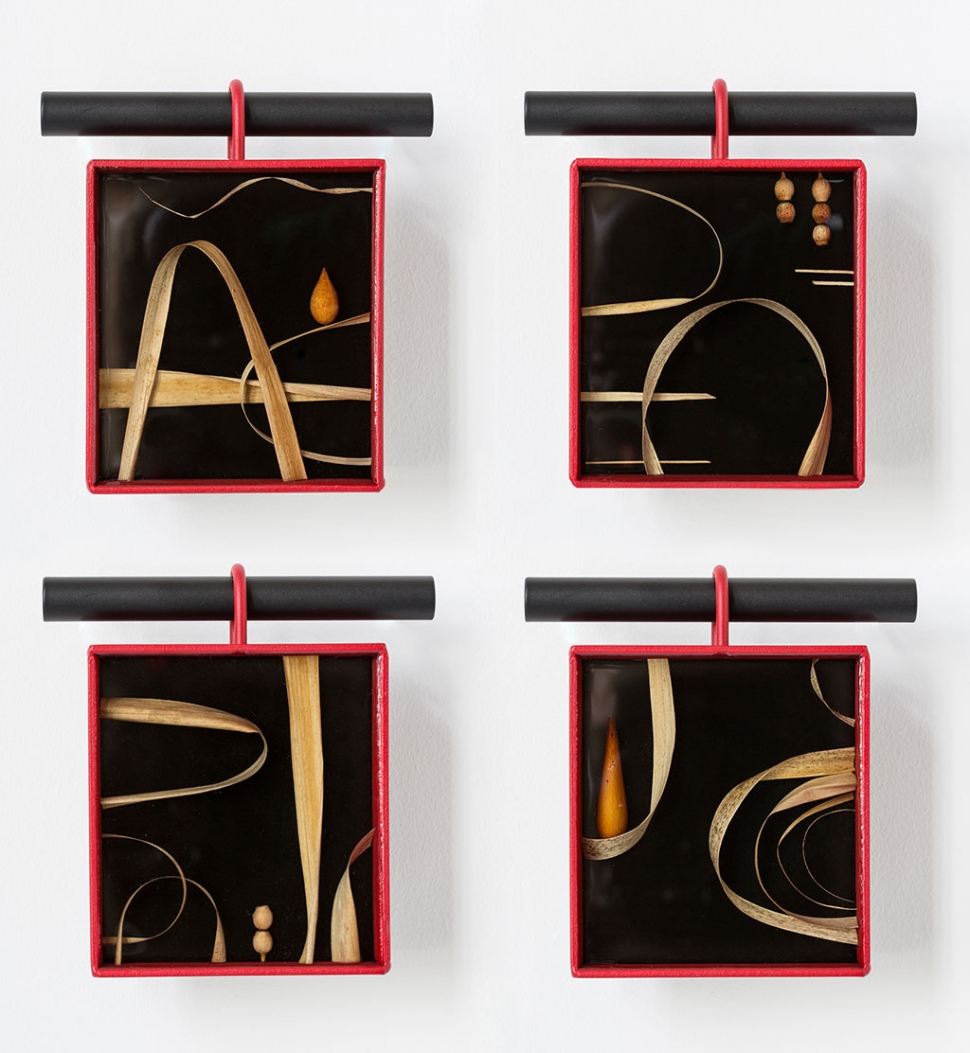 Andrea Haffner
Studio Channel Islands Art Center
Old Town Camarillo
June 4 – June 26
Three local artists, Julia Pinkham, Andrea Haffner and BiJian Fan, combine their talents and share their unique world views in a new show entitled Kinetic Lines. The show opens at Studio Channel Islands Art Center Blackboard Gallery, 2222 Ventura Boulevard, Old Town Camarillo on June 4th and runs until June 26th. There is an artist reception on June 6th from 4-6pm, on First Saturday – the day 40 art studios are open to the public between 10am-4pm. An artists' talk will take place from 3-4pm on June 6th.
Julia Pinkham's work is also strongly influenced by the natural world and organic forms. She blends spontaneous elements of chance with controlled, intentional mark-making, allowing things to appear in her art without pre-planning. She thus creates a dialog between unconscious impulses and purposeful and conscious "left-brain" deliberation. In her current series of gestural abstract paintings, she utilizes mixed media and acrylic on both canvas and paper. She often works with her brushes attached to long sticks in an effort to blend random actions with deliberate strokes to reveal the forms and occasional images that appear in her paintings.
BiJian Fan explores the aesthetic and physical properties of various materials such as paper, PVC, stainless steel and electroluminescent light, and shapes them into kinetic sculptures. Building on a tradition of paper art learned from his Chinese grandmother, he transforms two dimensional static material into three dimensional kinetic sculptures. These cutting-edge designs represent an evolution in space and time. For him, motion energizes the space and symbolizes impermanence in the Universe. Sound and light technology are integrated with his art to create interactive works that foster innovation through interdisciplinary collaboration.
Andrea Haffner's art explores themes dealing with relationships, solitude, experience and complex human emotions. She collects her compositional materials from the richly diverse forms that exist in the natural world that surrounds her, often searching for objects in urban landscapes or rare gardens in the hills of Ojai. With an abiding interest in small containers, she is fascinated with the ways they can serve as both holders of precious things and deliberate points of focus. Through her art pieces, she creates an ever-evolving visual language and invites viewers to take note of parts of the world that would otherwise go unnoticed.
The Blackboard Gallery at Studio Channel Islands Art Center is located at 2222 Ventura Boulevard in Old Town Camarillo. Gallery hours are Tuesday 11:00am to 3:00pm, Wednesday through Friday 11:00am to 5:00pm and Saturday 10:00am to 3:00pm. For information visit www.studiochannelislands.org or call 805-388-1368.