"A Year With The Eagles" Photography Exhibit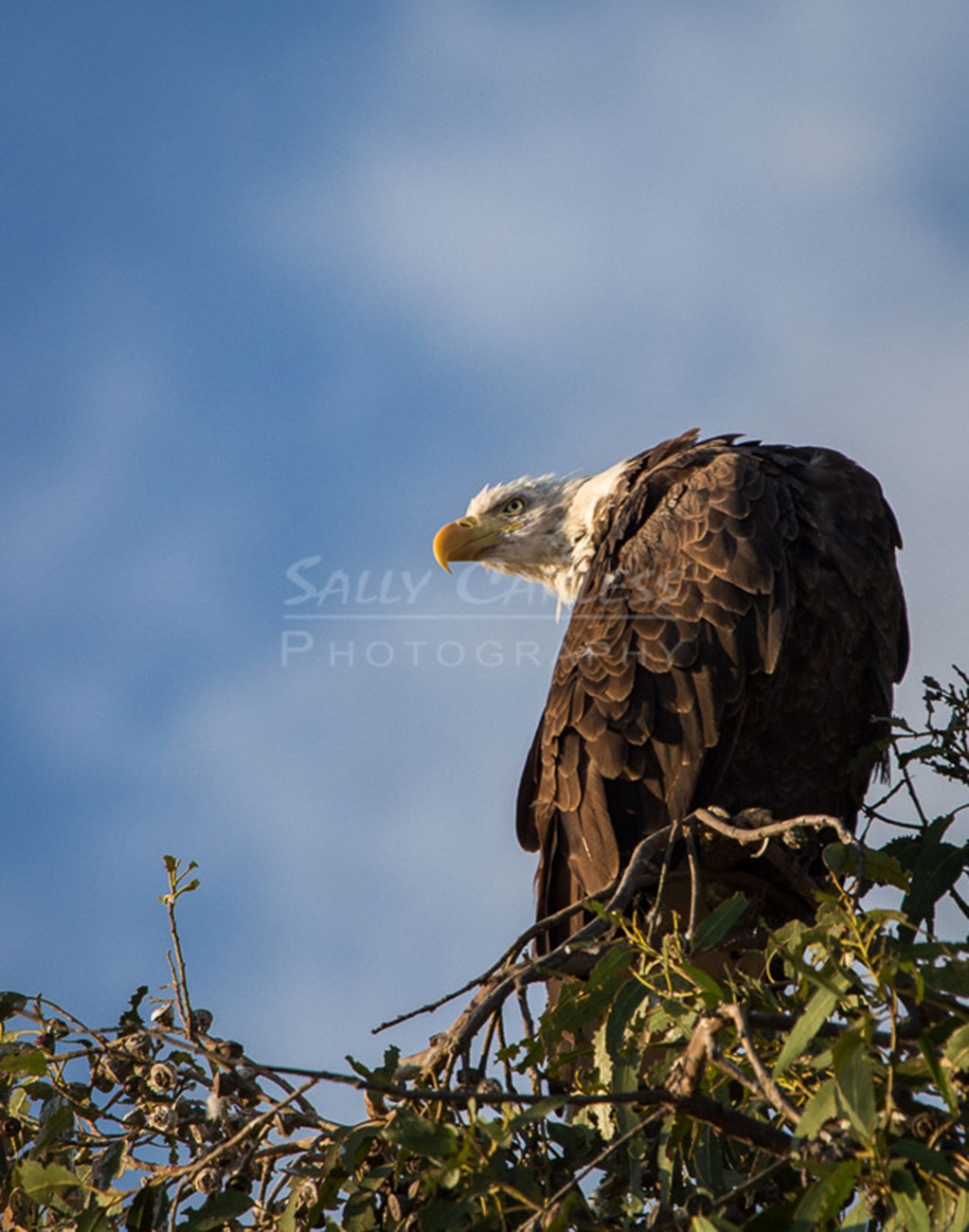 Photo by Sally Carless
By Myrna Cambianica — Monday, June 2nd, 2014
June 9 – August 8, Ojai Community Bank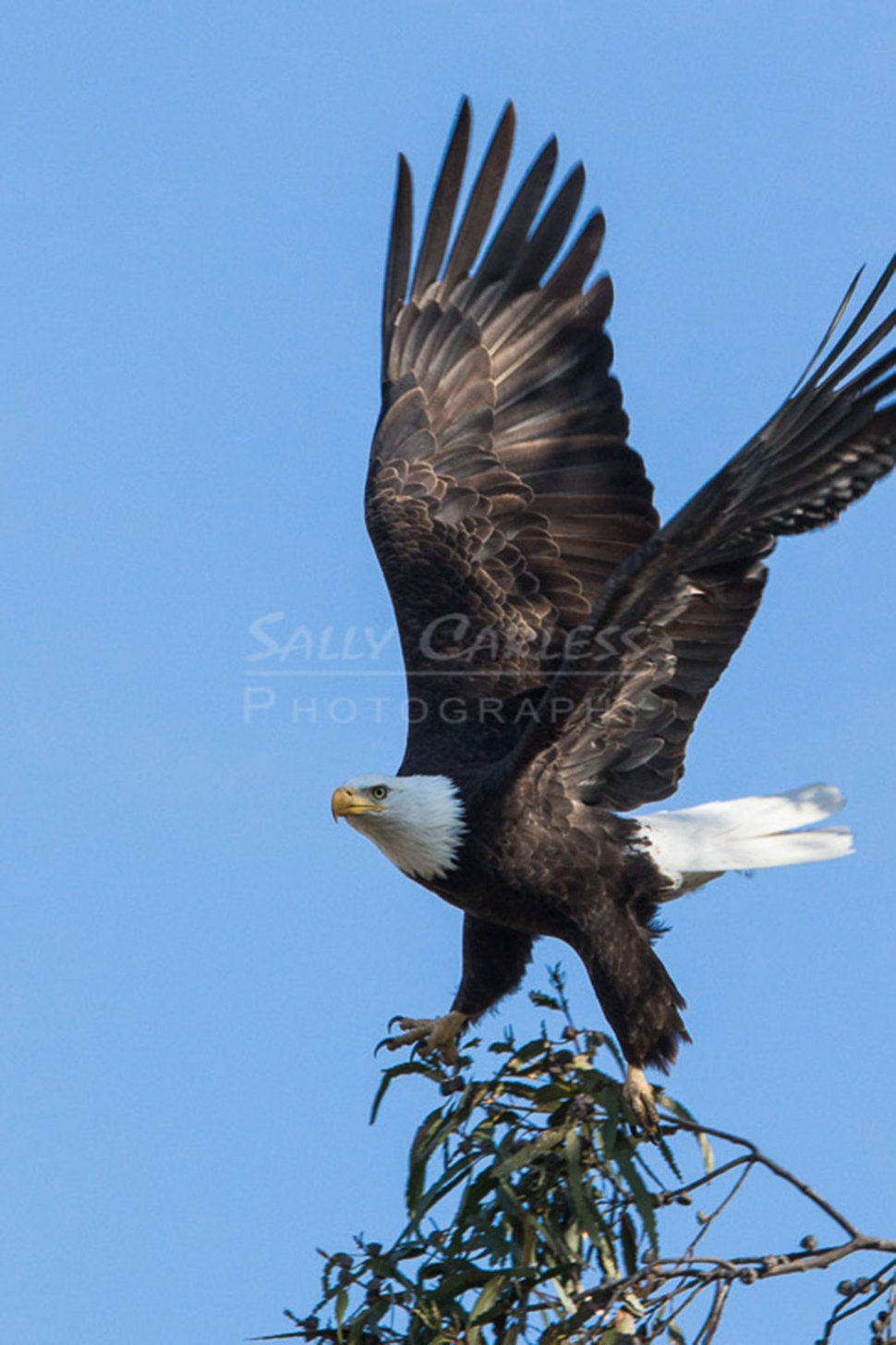 Photo by Sally Carless
Ojai photographer Sally Carless will be exhibiting her photographs of Ojai's bald eagle family at the Ojai Community Bank from June 9 through August 8.
Sally Carless is a photographer, educator, and writer who has called Ojai home for almost twenty-five years. Her current exhibit, "A Year with the Eagles," is the culmination of a documentary project that began on her birthday in April of 2013 when she went to the lake and discovered two baby eagles! She immediately fell in love, and followed the chicks from when they were just over a week old until they left the nest and flew off to new adventures later that summer. Sally immersed herself, spending hundreds of hours observing, photographing, filming, and documenting the first bald eagles to nest in the Ojai area in over 90 years. She has continued to visit the eagle parents, and is now happily watching their latest chick discover the world. Sally is very excited to share her love of the eagles with the Ojai community.
A reception will be held on Wednesday evening, June 18, from 5:30-7 at Ojai Community Bank, 402 W. Ojai Ave. Along with the photographs, Carless plans to show video clips of the eagle chicks in the nest.
The show is open during the bank's regular lobby hours: from 9-5 Monday through Thursday and Fridays from 9-6. A percentage of sales will be donated to the Ojai Raptor Center. For more information visit sallycarless.com/photography.htm or contact Sally Carless at photos@sallycarless.com or 208-2951.