"Off The Plate" – new works by print making group: "The Inkspots of San Buenaventura"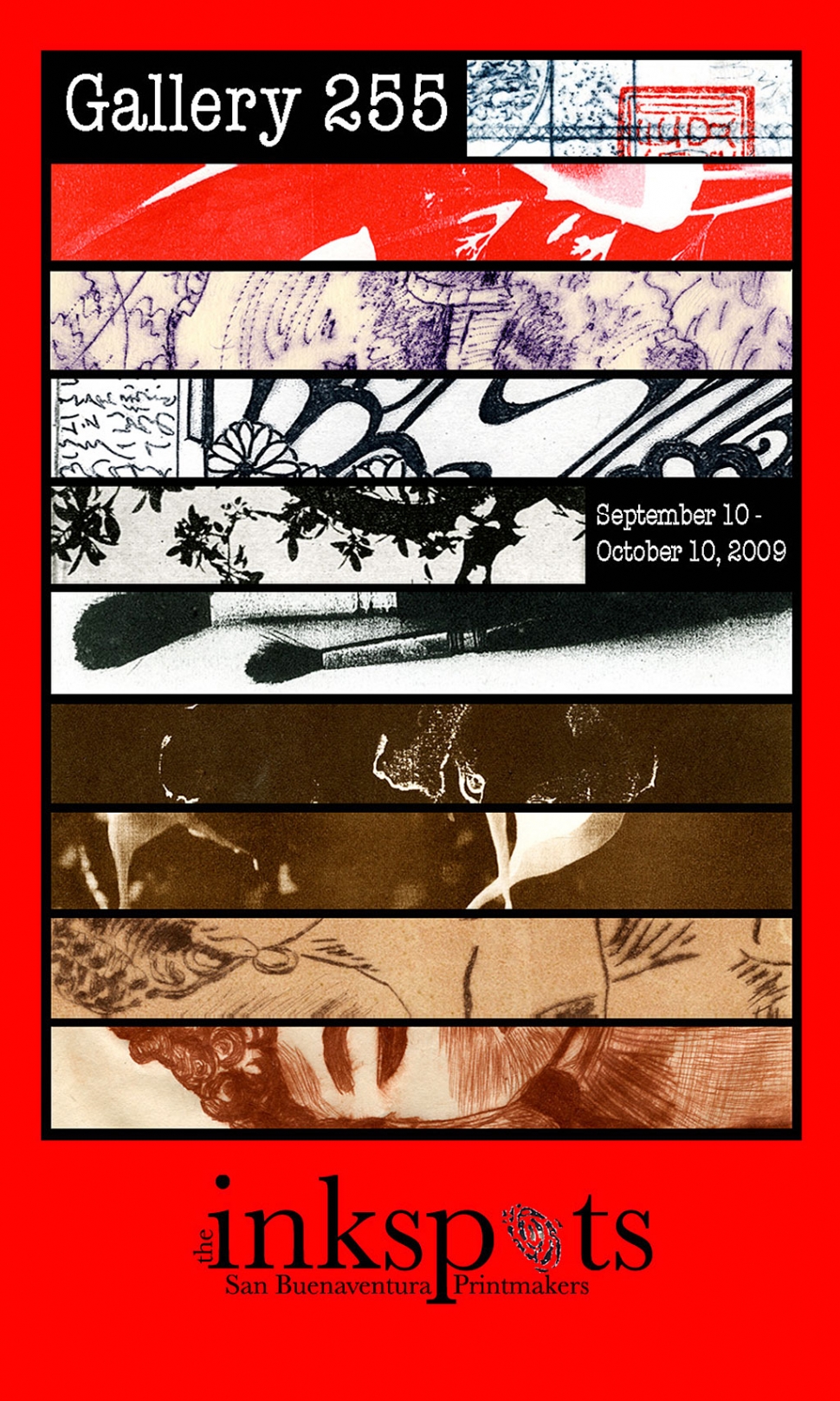 By Gazette Staff Writer — Wednesday, August 5th, 2009
Appears at Gallery 255 from September 10th through October 10th, 2009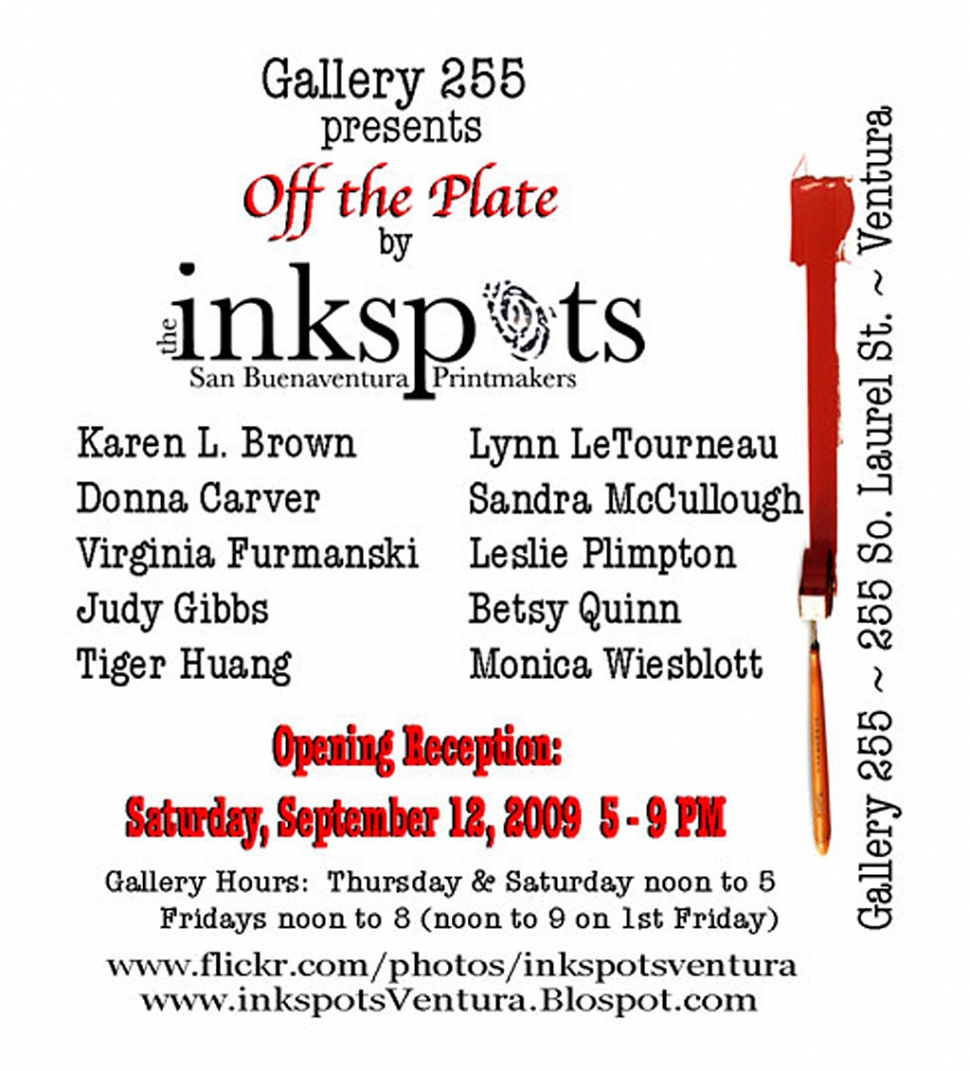 VENTURA, CA - The inkspots, Ventura County's only fine art printmaking group, will be exhibiting at Gallery 255 in Ventura, California from September 10 through October 10, 2009. Gallery 255 is located at 255 South Laurel Street in Ventura and is adjacent to Sea Breeze Art Gallery and Studios.
"Off the Plate" will include works of art by: Karen L. Brown, Donna Carver, Judy Gibbs, Virginia Furmanski, Tiger Huang, Lynne LeTourneau, Sandra McCullough, Leslie Plimpton, Betsy Quinn and Monica Wiesblott. Their individual styles are as unique as the artists themselves.
Printmaking is the process of making original artworks by running a prepared surface through a printing press. These works of art are not photographic reproductions of a painting but original works of art in and of them selves. Printmaking techniques fall into four major categories: relief, intaglio, planographic and stencil. Each printmaking technique has its unique qualities. Many of these techniques will be included in "Off the Plate" show: monotype, monoprint, drypoint etching, lithography; solarplate etching, woodcuts, linocuts, and relief work.
"Off the Plate" promises to be an exciting show. For the first time, in addition to their major pieces, "the inkspots of San Buenaventura" will offer a limited edition folio for sale. The folio, entitled the "Directors Series", will include one limited edition print by each the ten artists. Only ten folios were created. The opening reception will be held on Saturday, September 12, 2009 from 5:00 to 9:00 p.m. Gallery Hours are Thursday & Saturday noon to 5 pm, Fridays noon to 8 (1st Friday noon to 9 pm). For further information see www.inkspotsVentura.Blogspot.com or www.seabreezeartgallery.com
About "The inkspots": The inkspots is a Ventura-based artist collective that officially formed in 2007. This eclectic group of printmakers originally met while taking classes at Ventura College and has since come together to work in a collaborative workshop environment to explore, learn, teach, share and inspire each other through the medium of printmaking. Members of the group have shown their collective work in three major shows, and have more than a total of 28 juried shows between them. L.A. Magazine and the Santa Barbara Printmakers Group have written articles about them. Members of the group have collectors throughout the United States and Europe.