'Piano Man' to perform at Cal Lutheran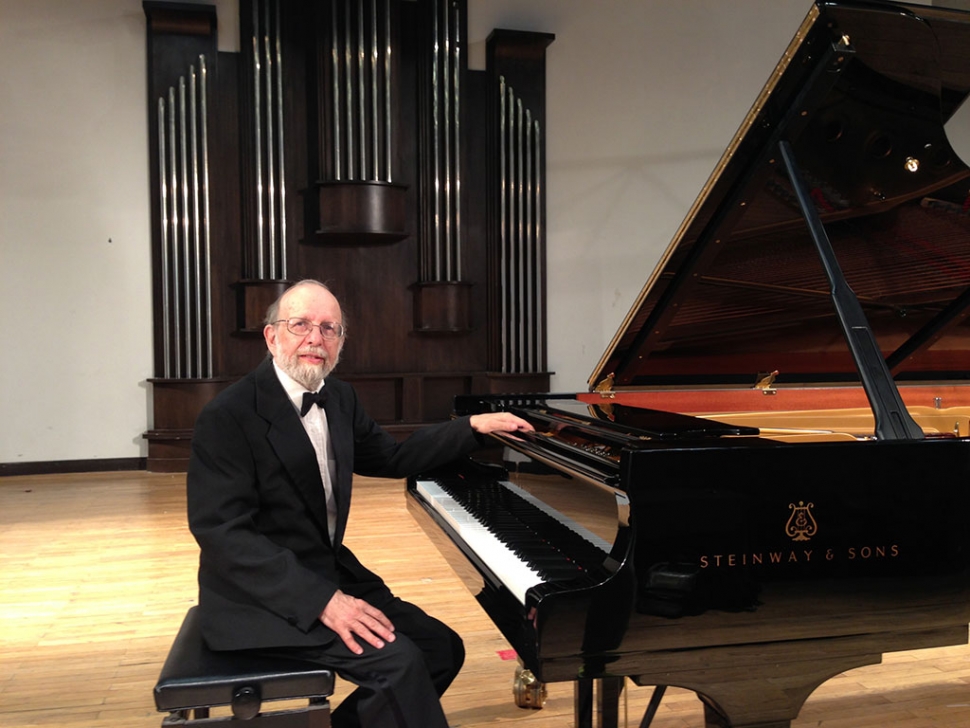 Jeffrey Jacob
By Gazette Staff Writer — Tuesday, January 13th, 2015
Jeffrey Jacob debuted with the London Philharmonic
THOUSAND OAKS, CA - "Piano Man" Jeffrey Jacob will perform at California Lutheran University at 6 p.m. Tuesday, Feb. 3, in Overton Hall.
Jacob will present a lecture-recital on composer George Crumb and his largest and most ambitious work for solo piano, the "Makrokosmos, Vol. II – 12 Fantasy-Pieces after the Zodiac" for amplified piano. Crumb's reputation for composing hauntingly beautiful scores has made him one of the most frequently performed composers today. He has received a Grammy and Pulitzer Prize.
After speaking briefly about the influences on Crumb's music and the unusual techniques found in the work, Jacob will perform the entire "Makrokosmos" without interruption.
Since his debut with the London Philharmonic in Royal Festival Hall, Jacob has appeared as piano soloist with more than 20 orchestras internationally and performed solo recitals worldwide.
A noted proponent of contemporary music, he has performed the world premieres of works written for him by Crumb, Vincent Persichetti, Gunther Schuller, Samuel Adler and many others. As a composer, he has written three symphonies, three piano concertos and numerous works for piano and chamber ensemble. The Warsaw Music Journal described him as "unquestionably one of the greatest performers of 20th century music" and the New York Times called him "an artist of intense concentration and conviction."
Jacob holds a master's degree in music from the Juilliard School and a doctorate from the Peabody Conservatory. He is artist-in-residence at Saint Mary's College in Notre Dame, Indiana, where he is known as "Piano Man." He received the 2002 Artist of the Year Award from the International New Music Consortium at New York University for his work as composer, pianist and educator.
Admission is free.
Overton Hall is located south of Memorial Parkway and west of Regent Avenue on the Thousand Oaks campus. Parking is available at the corner of Olsen Road and Mountclef Boulevard.
For more information, call the Music Department at 805-493-3306 or visit CalLutheran.edu.