'Photographic Portraits by Donna Granata: The Art of Building Community' at CSU Channel Islands
By Gazette Staff Writer — Monday, August 31st, 2009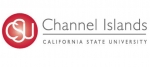 California State University Channel Islands
Camarillo, Calif., Aug. 27 – The Art Program at CSU Channel Islands has announced their latest art exhibit at the John Spoor Broome Library entitled, 'Photographic Portraits by Donna Granata: The Art of Building Community.' These works are part of Ms. Granata's Focus on the Masters (FOTM) Portrait Series.
The exhibition begins Sept. 3 and continues until Oct. 7. The public is invited to attend a reception for the artist on Thursday, Sept. 24, from 6-8 p.m. Gallery hours are from 10 a.m. to 5 p.m., Monday through Friday.
Donna Granata is well-known for her portrait series of outstanding artists. A Brooks Institute graduate, holder of an honorary Masters degree from Brooks as well as a member of the faculty of Brooks Institute, Donna has created more than 140 photographic portraits specific to this series, each one revealing the individual character of the artist.
Commenting on her work, Granata says: "When the portraits are shown in a large group, the viewer often is amazed that these acclaimed artists all reside within Ventura County or have traveled to our community and have influenced our artists. The artists photographed are no longer anonymous, not longer just a name. They are viewed as vibrant human beings. The portraits become ambassadors of Ventura County's diverse cultural community raising the consciousness of the viewer by presenting the humanity behind the creative process. I consider my FOTM Portrait Series to be my life's work."
In addition to over 40 portraits of master artists that reflect the diversity of Ventura County, the exhibit will feature three new portraits of artists Tesi Sanchez-Halpert, George Yepes and Linda Vallejo.
Tesi Sanchez-Halpert of Moorpark is a sculptor who recycles everyday metal castoffs into whimsical objects. In 2004, Tesi suffered a massive stroke and was told she would likely not be able to continue her rigorous work as a sculptor. That challenge was met with good humor and fierce tenacity. Her work and her life story is an inspiration to all.
George Yepes' work is passionate, filled with blazing colors and tackling emotional subjects. He is a leading figure in Chicano art with work that transcends cultural boundaries. He founded the Academia de Arte Yepes to encourage the development of artistic talent. In additional to his work with the Academia, he is frequently a lecturer at local community colleges and galleries.
Linda Vallejo is as important as an artist as she is as an advocate for issues on race, gender equity and the business of art. Working in mixed-media, she draws on Native American tradition of respect for the earth and Latino cultural heritage.
Limited parking is available on campus. A daily permit is $6. Free parking is available at the Camarillo Metrolink Station/Lewis Road parking lot in Camarillo with bus fare service to and from the campus. Riders should board the CSU-CI VISTA Bus and the fare is $1 each way. Buses arrive and depart from the Camarillo Metrolink Station every 30 minutes from 7 a.m. to 10 p.m., Monday through Friday. For exact times, check the schedule at www.goventura.org.
For additional information contact the Art Program at CSU Channel Islands at 805-437-8570, art@csuci.edu, or visit the Web site http://art.csuci.edu/gallery.
CSU Channel Islands is accredited by the Accrediting Commission for Senior Colleges and Universities of the Western Association of Schools and Colleges.
CSU Channel Islands Mission Statement
Placing students at the center of the educational experience, California State University Channel Islands provides undergraduate and graduate education that facilitates learning within and across disciplines through integrative approaches, emphasizes experiential and service learning, and graduates students with multicultural and international perspectives.