'Fright Night' director to talk about fear
By Gazette Staff Writer — Tuesday, April 15th, 2014
CLU will host free discussion and screening April 28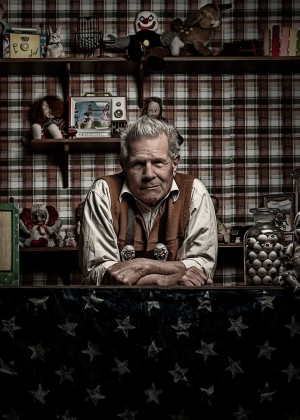 Tom Holland
THOUSAND OAKS, CA - A free California Lutheran University event exploring the psychology of fright will include a discussion with leading horror movie writer and director Tom Holland and a screening of his recently released collection of shorts.
"Oh, the Horror: The Psychology of Fright" will be held from 6:30 to 10 p.m. Monday, April 28, in Preus-Brandt Forum as part of the university's Festival of Scholars and Reel Madness Film Series.
Holland, who wrote and directed the genre classic "Fright Night," will join Michael Gerson, an assistant professor in CLU's Graduate School of Psychology, and Herb Gooch, a political science professor with an interest in film, for a panel discussion on why people love to be frightened.
They will screen "Tom Holland's Twisted Tales," which was released in November on FEARnet and became available on DVD in March. In the macabre assortment of stories, a new drug offers users a glimpse of the future with beastly consequences, a murderous husband is stalked by his own cell phone and a jilted lover wreaks satanic vengeance. Free popcorn will be served.
Holland has made several classic horror films. Released in 1985, "Fright Night" chronicles a teen's fight for survival against a vampire who moves in next door. He also wrote and directed "Child's Play." With the 1988 film, Holland created a pop culture icon in Chucky, a toy doll that becomes possessed with the spirit of a serial killer.
He also wrote and directed screamer favorites "Psycho II" of 1983 and Stephen King's "Thinner" of 1996. His first feature film script was for the 1982 release "The Beast Within." He also wrote the screenplay for the 1984 film "Cloak and Dagger."
Holland wrote and directed the 1995 TV miniseries "The Langoliers," which is based on King's novella, and directed the 1990 TV thriller "The Stranger Within." Other television credits include episodes of "Tales From the Crypt" and "Amazing Stories." He co-founded Dead Rabbit Films in 2009.
Preus-Brandt Forum is located at 135 Chapel Lane south of Olsen Road between Moountclef Boulevard and Campus Drive.
For more information, contact Gerson at 805-493-3773 or mjgerson@callutheran.edu.