'Breaking Bad' actor to speak at CLU
By Gazette Staff Writer — Tuesday, March 11th, 2014
Jesse Plemons starred in 'Friday Night Lights' series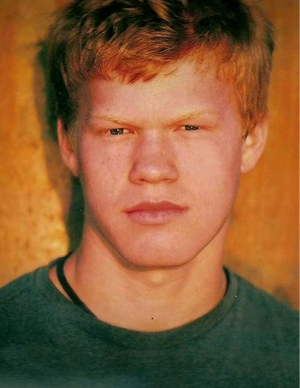 Jesse Plemons
THOUSAND OAKS, CA - "Breaking Bad" actor Jesse Plemons will be the next guest in California Lutheran University's free "Conversations With …" series at 7 p.m. Friday, March 28, in Preus-Brandt Forum.
Actor, writer and director Markus Flanagan, who teaches at CLU, will moderate an informal one-hour discussion with Plemons on the craft of acting followed by a question-and-answer session with the audience.
Plemons played "Breaking Bad's" Todd, who helped Walt and Jesse to launch a mobile meth-manufacturing business during the popular and acclaimed show's final season. The Texas native had a regular role in "Friday Night Lights," a critically acclaimed TV series about a high school football team in the Lone Star State, from 2006 to 2011. In 2012, he appeared in the movies "The Master" and "Battleship." Plemons started acting early. After moving from Texas to Los Angeles, he quickly found roles on shows including "Sabrina, the Teenage Witch" and "The Guardian." He first returned to his Texas football roots when he landed a role in the film "Varsity Blues."
The "Conversations With …" talks provide theater arts students and other aspiring actors with advice from professionals. They take the approach laid out in Flanagan's book, "One Less Bitter Actor: The Actor's Survival Guide," which explains how to make it in the business of acting while staying sane and focused.
Preus-Brandt Forum is located at 135 Chapel Lane on the Thousand Oaks campus. For more information, call 805-493-3415 or email info@westlakeactingstudio.com.