Obituary
Arthur Enamace Munoz (1944-2019)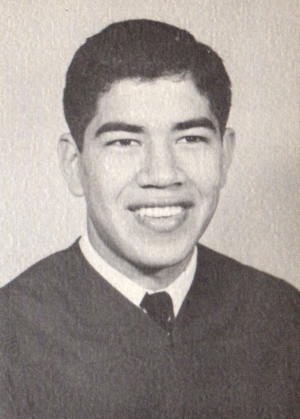 Arthur Enamace Munoz (1944-2019)
Arthur (Art) E. Munoz passed away peacefully in the early morning of July 3, 2019 at home in Gardnerville, Nevada. Art was born February 22, 1944 in Fillmore, California to Enamace (Mecho) Munoz and Evelyn (Morales) Munoz.
Art attended schools in Fillmore and graduated from Fillmore High School in 1962.
In 1963, Art and Marilyn Southwick were married and soon welcomed the arrival of Scott, Mark, Leslie, Melanie, and Jacob. In the summer of 1977, without a specific destination in mind, the family moved to Hamilton, Montana where Joshua was born.
In 1985 most of the family moved to Gardnerville, Nevada. Art and Marilyn separated after many years and then he met Kim Scott with Jamie and Chris being added to the family.
Art was a people-person and made friends everywhere he went. His many vocations included Postman; Deputy Sheriff in both Ventura County, California and Ravalli County, Nevada and also worked as a security officer. Pursuing his love of the western life, Art learned to be a farmer, and a backcountry guide and outfitter. Some of his favorite memories were to go out with his dad and care for horses. Art enjoyed hunting with his family; John Wayne movies; Louis Amour books and everything that concerned the old west. He was most at home on the back of a horse or going out on 4x4 runs in his Jeep.
Art was a mountain man born a century too soon.
Art's other great pleasures was watching over his many grandchildren and great- grandchildren. He had a way of making each one of them feel special as they indeed are.
Art was preceded in death by his parents, Enamace and Evelyn Munoz and his beloved grandson, Brandon. He is survived by his fiancé, Kim, all of his children and their spouses, numerous grandchildren and great-grandchildren.
There will be a memorial service on Friday, September 13 at 11:00 a.m. at Bardsdale Cemetery, 1698 S. Sespe Street, Fillmore, CA. Family, friends and former coworkers are invited to attend.
Art taught us all well and we are the better for it.