Obituary
Anna Hipple (1946-2021)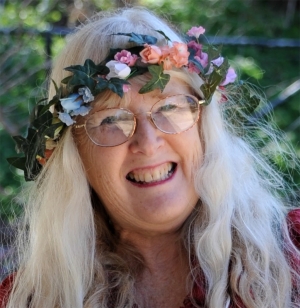 Anna Hipple (1946-2021)
It is with heavy hearts that we announce the loss of Anna Hipple, 74. She passed away of a heart aneurysm on May 4, 2021 surrounded by her family. She was a wonderful and beloved wife, mother and grandmother, the matriarch of our family. She was born on October 18, 1946 in Lindsay, CA to Roy and Edna Denney. After receiving her Bachelor of Science degree in accounting, David and Anna married on February 1, 1969 in Lindsay, CA. They were married for 52 years and together raised three sons, Ben (Wendy), Jed (Jill), and Seth (deceased wife Kelli) and later granddaughter Ariel. One of her greatest joys in life was having her children all together with her. Anna was an incredibly gifted woman, intelligent, beautiful and devoted to those she loved the most, which was her family.She is in the presence of Jesus Christ and someday we'll be reunited.
Our family warmly thanks those who visited, prayed, sent meals, flowers and kind messages during this very difficult time.
All welcome to the Celebration of Life memorial service to be held on Saturday, July 24th, 2021 at 10 AM at Crosspoint Church 23415 Cinema Dr, Santa Clarita, CA 91355.