Obituary
Alberta Renee Ortega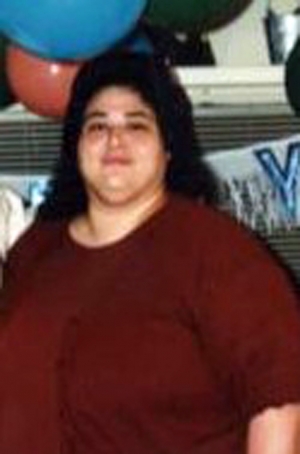 Alberta Renee Ortega
Alberta Ortega, 44, of Piru passed away Wednesday, May 14, 2008 after a long illness. Alberta was born in Santa Paula and had been a Ventura County resident her entire life.
Alberta was a homemaker who loved music and Indian artifacts.
Alberta was preceded in death by her parents: Albert and Eliza Carter and brother Mark Carter.
Alberta is survived by her husband Victor (Rusty) Ortega; sisters Lorie Ponce, Shelly & LaDawn and Kimberly Carter; brothers Allen and Eric Carter; brother and sister-in-law Debbie and Richard Alcozar; numerous nieces, nephews, godchildren, family and friends.
A Rosary will be held Saturday, May 24, 2008 at 3:00 P.M. with Mass immediately following at San Salvador Mission Church in Piru, CA. Arrangements are under the directions of Skillin-Carroll Mortuary, 600 N. Central Avenue, Fillmore, CA 805/524-0744.