Obituary
Albert R. Bellio (1926-2012)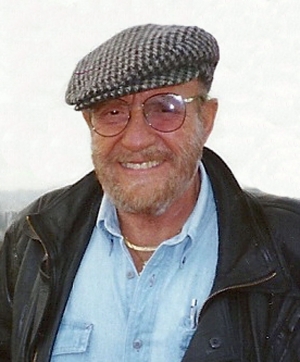 Albert R. Bellio (1926-2012)
Albert R. Bellio july 5, 1926 - july 29, 2012
Albert Roy Bellio, born July 5, 1926 in Chicago; he passed away after a brief illness on July 29, 2012 surrounded by his family in Cape Coral, Florida. Son of Joseph and Clara Bellio, widower of his loving wife Mary Ann, he was an Army veteran and self-made Entrepreneur.
Albert was employed with Eaton Laboratories and Mars Co. for many years. He became a Real Estate developer in California and Florida. Albert loved his work in Construction and Investments all his life. He enjoyed boating, fishing and traveling the world. Cherishing his memory, he is survived by his loving children Dean Sr., Debra and Dari, his brother Richard, his companion Lillian Burn, his grandchildren Dean Jr., Kristin, James III, Jennifer, Jamie, Stevie, Julie and Nico, and his great grandchildren Dean III., Ashley, Brandon, Brittany, Tyler, Ashton, Jeramiah, Josiah, Jacob, Taylor, Hailey, James IV, Jayden and Ashton. They will keep him in their hearts forever.
A Tribute Service will be held on Saturday August 18, 2012 at 10:30am. at Bastian and Perrott, Oswald Mortuary, 18728 Parthenia St. Northridge, CA 91324. He will be interred immediately afterward at the San Fernando Mission Cemetery, 11160 Stranford Ave. Mission Hills, CA 91345.