Obituary
Aaron Palmer (1988-2012)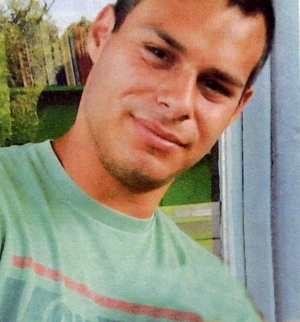 Aaron Palmer (1988-2012)
Aaron Palmer, 24, Seminole resident, died Saturday, August 25, 2012 in Seminole.
Aaron was born July 31, 1988 in Santa Paula California to Randall Palmer and Mary (Hanger) Hooper.
Aaron moved to Seminole in 2004 from Fillmore, California.
Aaron was manager of the Vailaint Detail Shop in Seminole.
He loved to fish and was a very talented artist. Aaron had a passion for cars.
Aaron was an outstanding football player in high school.
Most of all Aaron was a hard worker and a very loving and dedicated husband and father.
Aaron is survived by his wife, Nicole Attocknie of Seminole: his daughter, Mia Ann Marie Palmer of Seminole; one brother Eric Kigma of Chestnut, Illinois; a sister, Tiffany Palmer of Seminole, whom he was very close to and had a special bond with; mother and stepfather, Mary and Robert Hooper of Chestnut, Illinois; father Randall Palmer also survive him.
He is also survived by a grandfather, Bob Palmer of Fillmore California and his wife Shirley; an aunt, Bobbie Sue Palmer and cousin, Damien Ruiz, which he took care of in the home, also survive him.
Funeral services were held Friday, August 31, 2012 at 2:00 p.m. at the Swearingen Funeral Home Chapel. Reverend Carl Whitfield and Vince Vanlandingham also officiated the service.
Honorary bearers were Eric Kigma, David Krause, Levi Pierce, Richy Kelly, Austin Laxton, Cody Stancell, Vince Vanlandingham, Damien Ruiz, Case Grizzle and Robert Hooper.
Funeral Services are under the direction of Swearingen Funeral Home of Seminole.